Free Offer – SWNZ Collectible Postcard no.1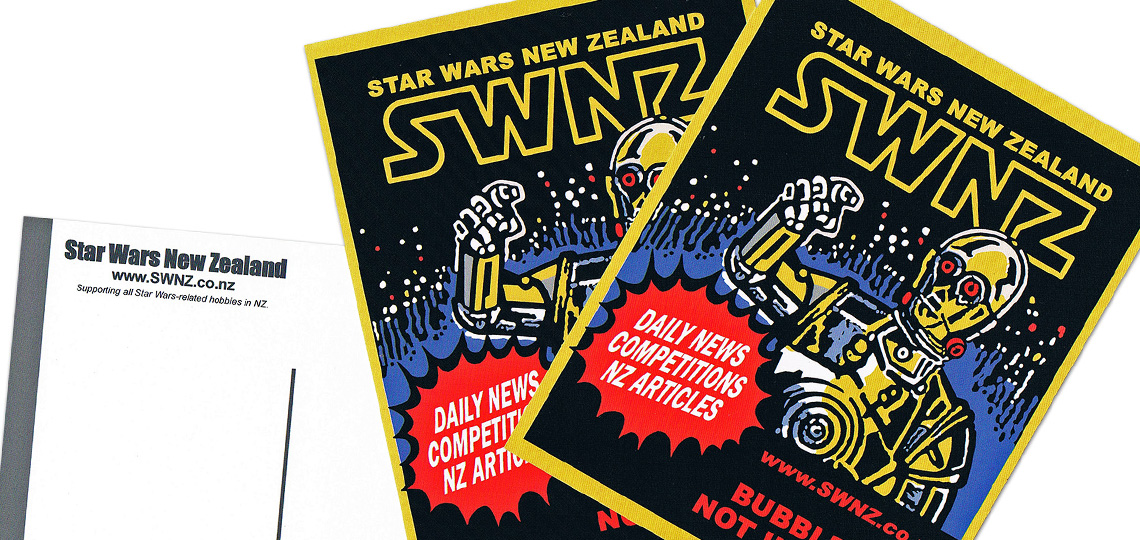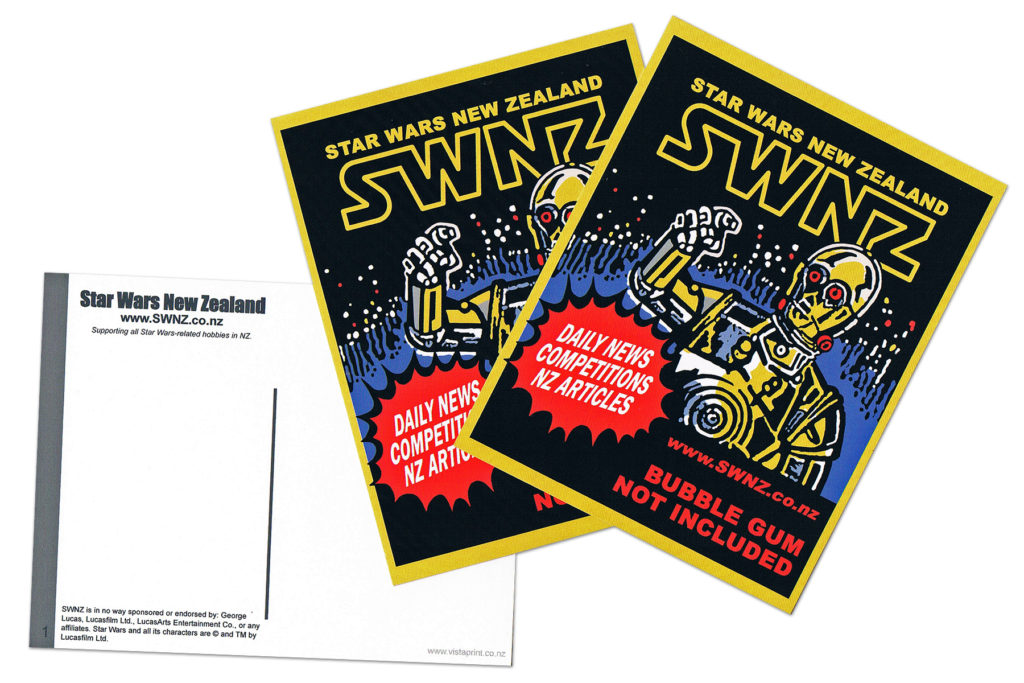 Get your very own Star Wars New Zealand collectible postcard for free in our first completely unofficial SWNZ postcard promotional event. Featuring a design celebrating and based on one of New Zealand's first confectionery-related merchandise lines, the Allens and Regina Trading Cards, the colourful and nostalgic imagery on these cards has been completely re-created for high-definition clarity.
How do you get in on this giveaway offer?…simply fill in the form below with your details, including indicating if you would like to take the opportunity to subscribe to SWNZ's feature story email notification service. A limited number only has been produced, so put your request in now, while stocks last!
Sold out. Offer closed.