Message from eFX Collectibles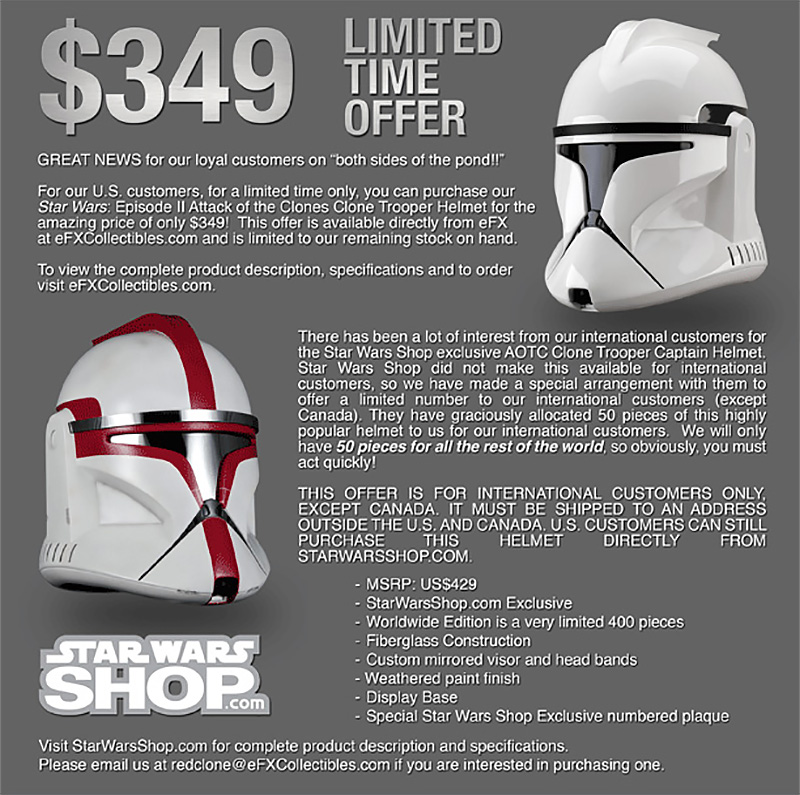 The following message has come in from the Customer Service Manager for eFX Collectibles: We are now offering the AOTC Clone Trooper Captain Helmet (1:1 scale replica) to our international friends. This helmet is a StarWarsShop.com exclusive but they have been gracious enough to let us sell a small amount(50) of their helmets to our international customers. New Zealanders can now order directly from us. If anyone would like to order one, they can send us an email to redclone@efxcollectibles.com.
We are also having a sale on our AOTC Clone Trooper Helmet. It was originally US$429.00 but is on sale now for US$349.00. To make it easier for our international friends, we are now offering USPS shipping.
To view pics, please check out our blog at myspace.com/efxcollectibles.