Star Wars Insider no.106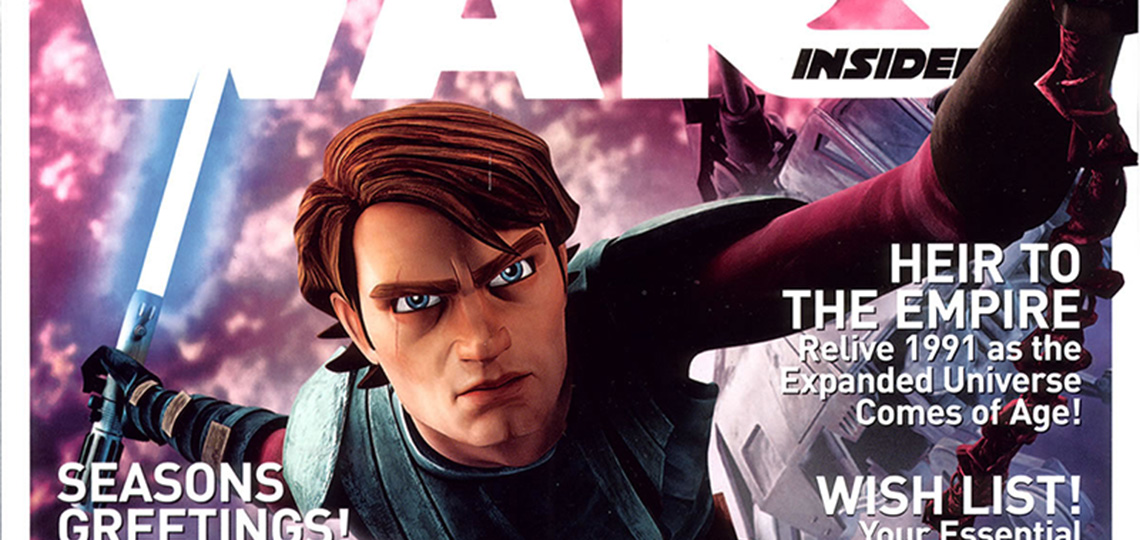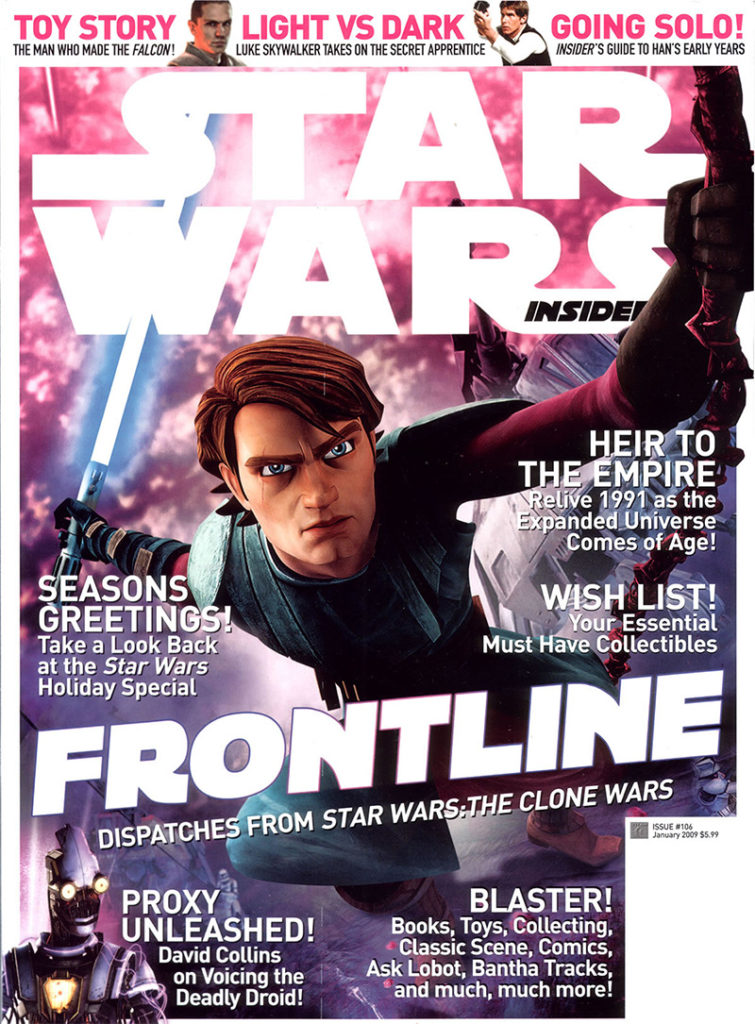 The January 2009 issue of the Star Wars Insider (no.82 for the UK edition, no.106 for the US edition) came out during the holiday break – it's worth taking a quick look at, and Clone Wars aficionados in particular will want to track it down via their local bookstore. Key amongst the feature articles is an eight page guide to the first season (10 episodes) of the Clone Wars television series, which systematically summarises the plots and characters involved (I realise that New Zealand still does not have access to it via public channels, but it looks like the first four episodes will be released on DVD sometime around March).
Also noteworthy is reference to the new Old Republic massively multiplayer online PC game, an interview with The Force Unleashed sound designer, David W. Collins, and a five page flashback to famous/infamous Star Wars Holiday Special of 1978. Comprehensive coverage of the media and details of Han Solo's pre-Original Trilogy life makes for an interesting read, and an inside look at the production and story behind the new "Big" Millennium Falcon reveals some enlightening trivia. Last, but not least, are the usual Books, Comics, Collecting, and Toys sections to make sure the reader is fully up to date with all the current and imminent merchandise releases.
If you're not a subscriber yet, both the US (TitanMagazines.com) and UK (TitanMagazines.co.uk) Titan Magazines websites accept subscriptions to New Zealand addresses. At the time of writing though, it looks like all subscriptions are now routed through to the UK website, and the price is confirmed at the time of writing to be £36.50, to get it shipped from the UK (with the fluctuating exchange rate at the moment, this represents a price increase to about NZ$105) – for this you get "6 issues including 2 special issues".