Star Wars Insider no.105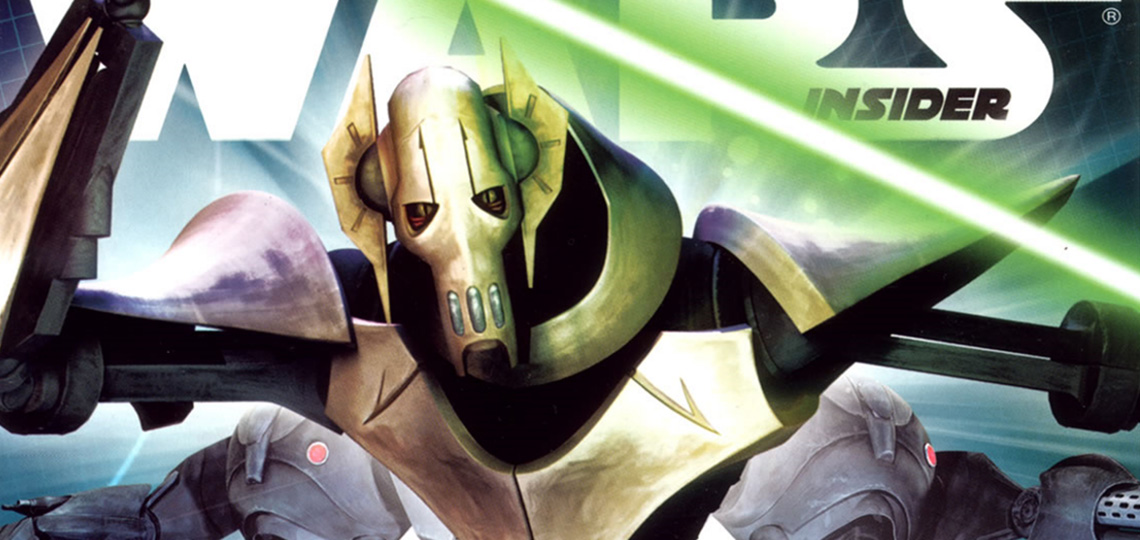 The December 2008 issue of the Star Wars Insider (no.81 for the UK edition, no.105 for the US edition) is out and about – in the mailbox of New Zealand subscribers and on bookstore magazine shelves.
This installment celebrates 25 years of Return of the Jedi with a multi-page "visual commentary". The Clone Wars coverage includes a conversation with Matt Wood, on the subject of "voicing Grievous"; and, on the topic of voice talent, Adrienne Wilkinson, who portrays Maris Brood in The Force Unleashed is interviewed. The year that the "flashback" section inspects is 1996…Shadows of the Empire is the big event of that era, and the first hints of information about The Phantom Menace have just started to surface.
The latest toys, books and comics are covered, and the collectibles section delves in to 30 years of Star Wars lunch boxes. The "Science of Star Wars" section continues, and the "Effects Maestros" series of articles talks to Ken Ralston, who started working in the miniature and optical effects shop at ILM during A New Hope, and worked through the Jedi.
If you're not a subscriber yet, both the US (TitanMagazines.com) and UK (TitanMagazines.co.uk) Titan Magazines websites accept subscriptions to New Zealand addresses. At the time of writing though, it looks like all subscriptions are now routed through to the UK website, and the price is confirmed at the time of writing to be £36.50, to get it shipped from the UK (with the fluctuating exchange rate at the moment, this represents a price increase to aboutNZ$105) – for this you get "6 issues including 2 special issues".