Star Wars Insider no.104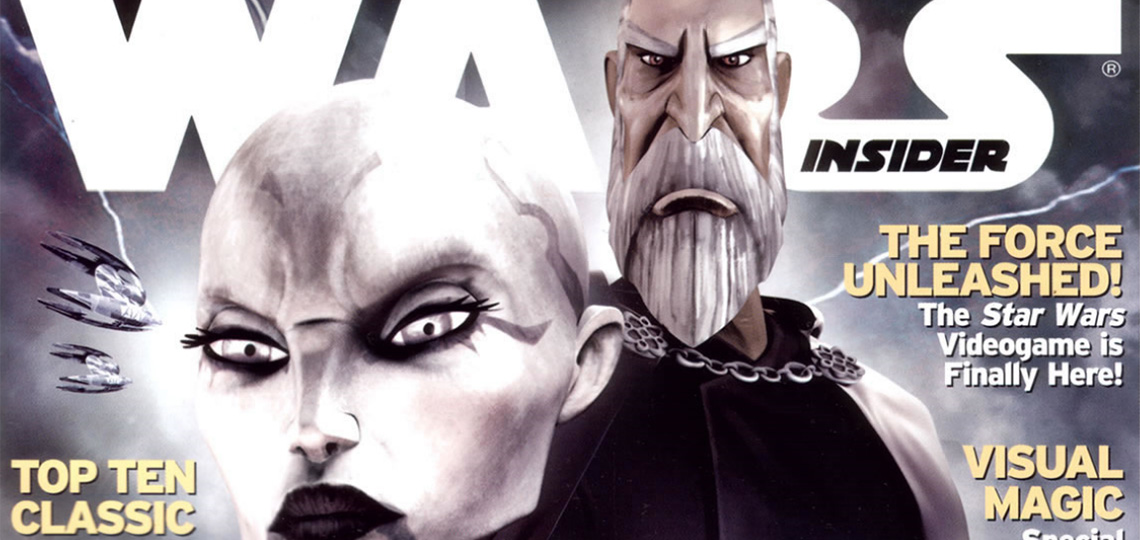 The November/December 2008 issue of the Star Wars Insider (no.80 for the UK edition, no.104 for the US edition) is out and about – in the mailbox of New Zealand subscribers and on bookstore magazine shelves.
This 100 page issue continues coverage of the current hot topics (The Clone Wars, and The Force Unleashed, of course!), as well as the usual columns of this new magazine format. There are a couple of articles that particularly sparked my nostalgia circuits, however: the flashback installment harks back to 1978…the year after the premiere of A New Hope, the year of the infamous Star Wars Holiday Special, and the dawn of the expanded universe library with the Splinter of the Mind's Eye novel. There is also a multi-page, photo-laden article on the Star Tours ride, celebrating the 21st anniversary of its January 1987 opening at Disney's Tomorrowland. The Star Tours ride has been duplicated in Disney amusement parks around the globe, has been associated with a couple of decades of merchandise, and is the source of fun memories for millions of fans – the repeated rumours of a Star Tours revamp are also discussed (but without solid dates, unfortunately).
If you're not a subscriber yet, both the US (TitanMagazines.com) and UK (TitanMagazines.co.uk) Titan Magazines websites accept subscriptions to New Zealand addresses. At the time of writing though, it looks like all subscriptions are now routed through to the UK website, and the price is confirmed at the time of writing to be £36.50, to get it shipped from the UK (with the fluctuating exchange rate at the moment, this represents a price increase to about NZ$102.30) – for this you get "6 issues including 2 special issues".