Star Wars Insider no.103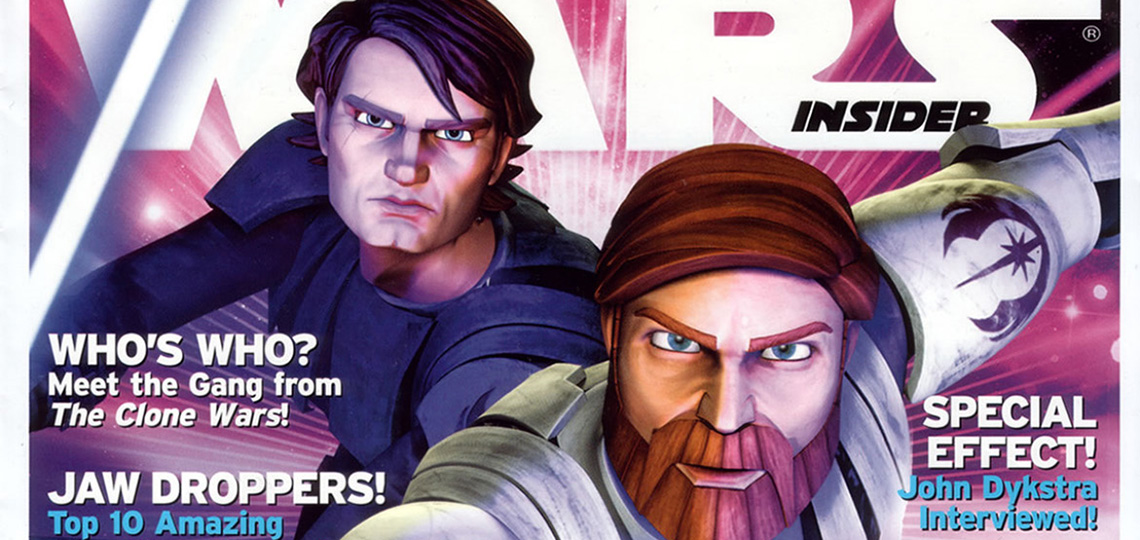 The October 2008 issue of the Star Wars Insider (no.79 for the UK edition, no.103 for the US edition) is showing up in the mailbox of New Zealand subscribers – it has been spotted on bookstore magazine shelves (eg, Borders), for nearly a couple of weeks too.
We're looking at an issue focusing on The Clone Wars, but there are a few flashback and Original Trilogy features, and some Force Unleashed coverage. A great interview with The Clone Wars writer Henry Gilroy gives a few minor clues as to the overall direction that TV series will take us, and he lets slip hints of a couple of plot elements. A "Who's who" section introduces The Clone Wars characters, and the magazine also takes a look at related merchandise of various types.
A multi-page spread is filled with large reproductions of Force Unleashed artwork, depicting planets and settings from the game and wider storyline; the remaining feature article is an interview with visual effect technician John Dykstra, and a host of regular sections ("Scouting the Galaxy" "Bantha Tracks", "Science of Star Wars" etc) fills out the magazine.
If you're not a subscriber yet, both the US (TitanMagazines.com) and UK (TitanMagazines.co.uk) Titan Magazines websites accept subscriptions to New Zealand addresses. At the time of writing though, it looks like all subscriptions are now routed through to the UK website, and the price is confirmed at the time of writing to be £36.50, to get it shipped from the UK (which equates to about NZ$95, although the exchange rate is unpredictably unstable at present) – for this you get "6 issues including 2 special issues".