Clone Wars Toy Launch – Auckland Report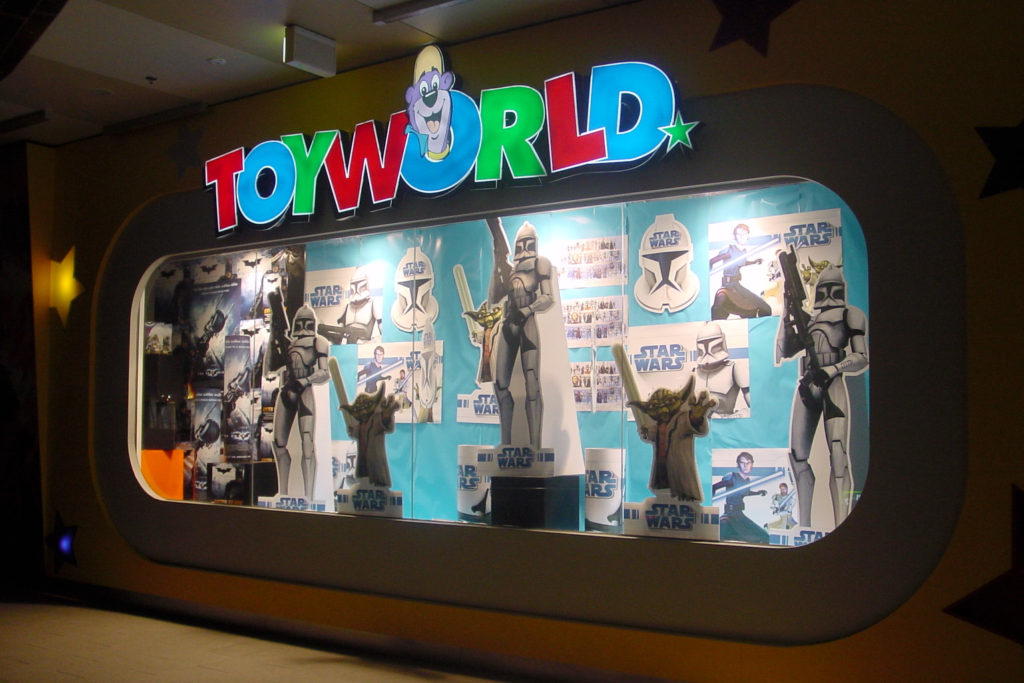 On Friday August the 1st, Hasbro, in conjunction with Toyworld, celebrated the release of The Clone Wars, and related, toys and action figures with launch affairs in Auckland, Wellington and Christchurch. I've heard nothing but reports of fun and success – that was my perception too, at the Sylvia Park, Auckland event.
Enthusiastic Hasbro and Toyworld staff, eager Star Wars collectors and costumers, and an array of media crews, all worked together to create an atmosphere of festivity. TV3 was broadcasting live (their interviews and coverage can be seen online here) – they interviewed a selection of the Outpost-42 and Rebel Legion NZ members, and got in to the spirit of the theme by presenting the weather reports through the Clonetrooper voice-changer helmet. Fans were sustained with complimentary coffee, muffins and savouries, and the build-up to the opening of the store doors culminated in a televised saber fight between Darth Vader and a Jedi opponent.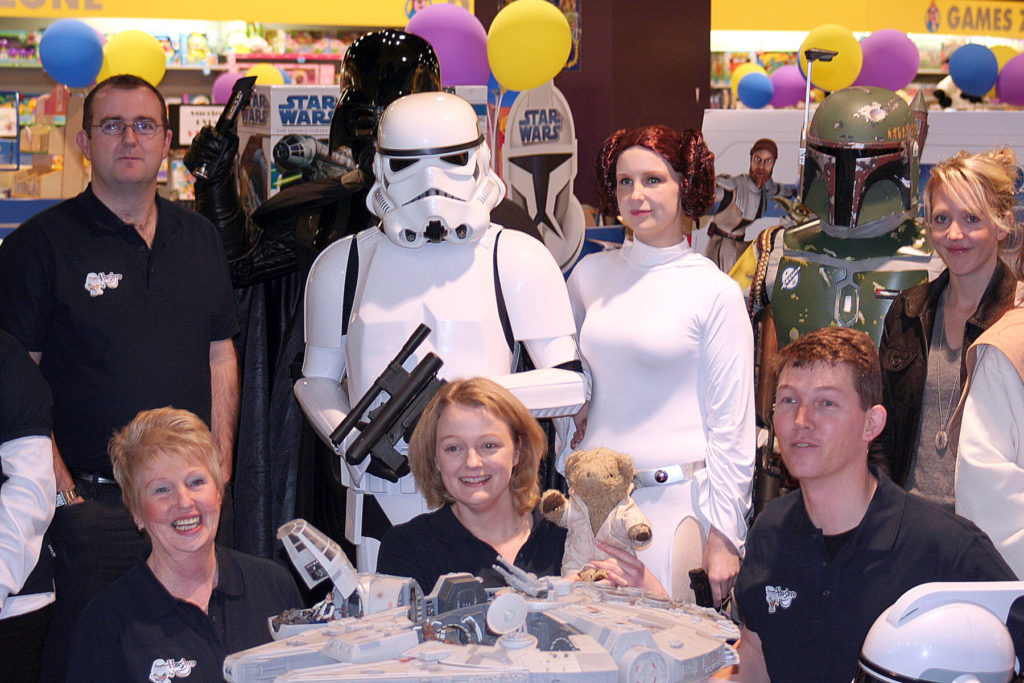 There was plenty of stock to go around even though some collectors were purchasing by the wave, and the pegs were hurriedly re-stocked when the available action figures, in particular, began to diminish in number. Feature items included the mind-bogglingly large Millenium Falcon (which were given away as randomly-drawn prizes at each store, and via TV3), the new and exciting AT-TE walker vehicle (-cum-playset). There were a total of three waves of eight figures available specifically on the day (although older figures were also stocked in other sections of the store): The Legacy Collection (Build-a-Droid series) 01-08, a wave of Return of the Jedi (and ROTJ deleted-scene) characters, The Legacy Collection (Build-a-Droid series) 09-16, which comprised characters from the original animated Clone Wars series, and the Clone Wars figures proper, numbers 01-08. If you were lucky, you could even get one of the foil-logo "1st Day of Issue" version of most of the figures. Also new to local retailers are the most recent Galactic Heroes, role-playing sets for the kids including saber kits, electronic blasters, and the Clonetrooper voice-changer helmets. Rounding out the offerings were a couple of new Evolutions action figure packs, and as an added bonus, there were enough free Legacy Collection action-figure posters to go around all shoppers making a purchase within the first hour or so.
As much as the hype drove me to, I resisted over-spending, and picked up a selection of the more interesting figures. This discriminatory approach has yielded me enough "Build-a-Droid" parts to construct a one-legged R7 astromech (I still think that the "Build-a-Droid" concept is a very cool idea, even though I haven't built-a-droid just yet).
So, New Zealand toy stores are now currently ripe with Star Wars merchandise. Plenty of variety to spoil yourself, or share the fun and buy for kids, who will undoubtedly be asking for Anakin, Obi-Wan and Clonetrooper figures when the movie hits the big screens in a couple of weeks. You shouldn't have to travel far to see the new Clone Wars branding and advertising. Have fun!