Clone Wars Toy Launch – Wellington Report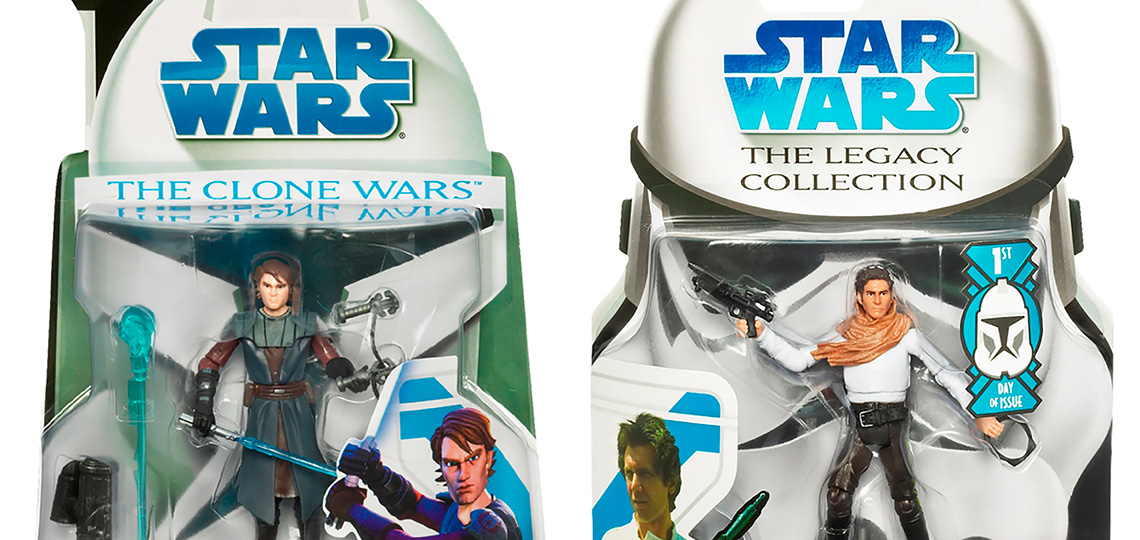 Well that was fun! My four year old daughter and I just got back from the 7.30am Clone Wars and Legacy Collection launch event in Wellington at Toyworld Balance Street. It was really nice to see other SW collectors up early and enjoying the fun of the event.
The good folks at Toyworld laid on free coffees and cookies for those of us waiting outside (it was a while before they opened the doors – probably after 8am in the end though in the excitement of seeing new toys I forgot to check my watch). We watched the trailers for the Clone Wars on a television in their front window, surrounded by Clone Trooper and Yoda standees and dozens of toys. Three of NZ's finest, Outpost-42 501st Stormtroopers, were in attendance, which was great and a delight for young and old fans. The first half dozen or so of us waiting outside at 7.30am were also given glossy TLC posters and free passes to the CW movie preview on August 13th!!!
Once inside the doors it was awesome to see all the new goodies in person. Surprisingly, there appeared to only be two cases of TLC available (one of each of the two debut waves), which didn't go far, but the CW figures were more plentiful, and all the collectors present were respectful and generous to one another, sharing figures and not hogging toys. Go us! What's more, the very kind folks at Toyworld were asking people what they had missed out on and offering to courier specific stock in from other branches the very same day for them – superb service!!!
When it looked like someone had beaten my daughter to the only Ewok 2-pack available, they even gave her a pair of Sylvanian Families figures free to put a smile back on her little face – What lovely people.
Hasbro had folks in attendance as well and there seemed to be plenty of AT-TEs and BMF Falcons. A competition is also being drawn today to win one, which is a fantastic give away. I kinda hope a kid wins it!
And just to top it all off, as we were preparing to leave I spotted an Ewok 2-pack that someone had put back on the pegs, so my daughter got her Leektar and Nippet toys after all and was very, very happy.
All in all it was a great event and I want to thank the Toyworld team, Hasbro NZ, the 501st guys (who must have been cold) and all the local collectors for making it such a fun adventure.
Article contributed by Daniel F.