Star Wars Insider no.102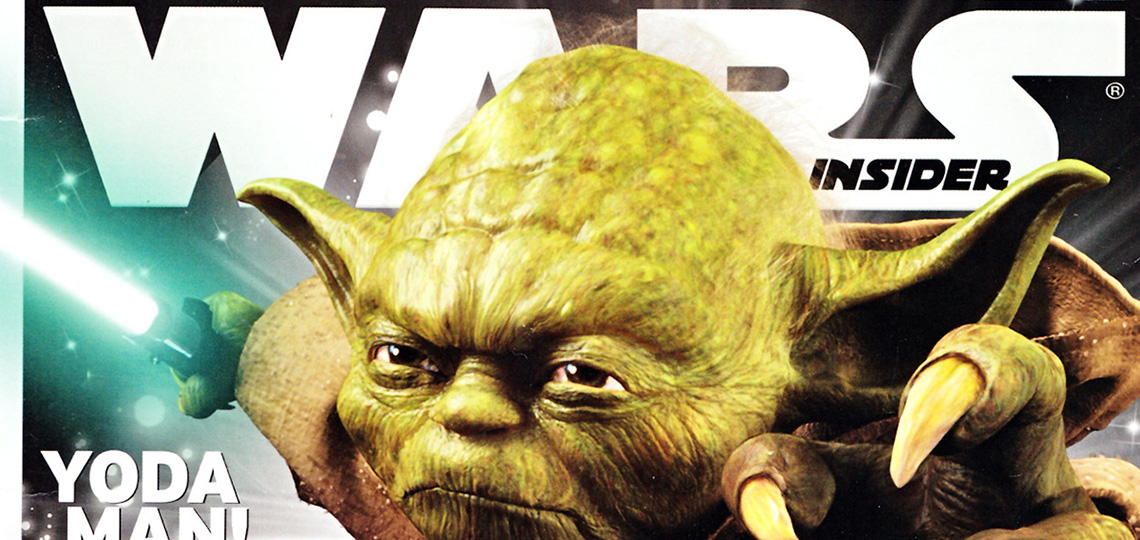 The July/August 2008 issue of the Star Wars Insider (no.78 for the UK edition, no.102 for the US edition) is starting to show up in the mailbox of New Zealand subscribers, and it should be on bookstore magazine shelves too…the second publication in the new format.
It opens with a brief interview with George Lucas on the topic of the upcoming Clone Wars movie; moves on to Star Wars news bites from around the universe, and includes an in depth article with Dave Filoni – the supervising director of The Clone Wars. The theme for this issue is "Beast Wars" – in that vein, coverage includes articles on some of the biggest contributers to the Original Trilogy menageries – Stuart Freeborn, Phil Tippett, and Nick Dudman. Rounding out the magazine are the regular sections such as "The Science of Star Wars" a 10-point countdown (of the "toughest ever creatures"), flashback to 1999, and all the book, comic and toy news.
If you're not a subscriber yet, both the US (TitanMagazines.com) and UK (TitanMagazines.co.uk) Titan Magazines websites accept subscriptions to New Zealand addresses. At the time of writing though, it looks like all subscriptions are now routed through to the UK website, and the price is £36.50 to get it shipped from the UK (which equates to about NZ$95, although the exchange rate is unpredictably unstable at present) – for this you get "6 issues including 2 special issues".