Star Wars Insider no.101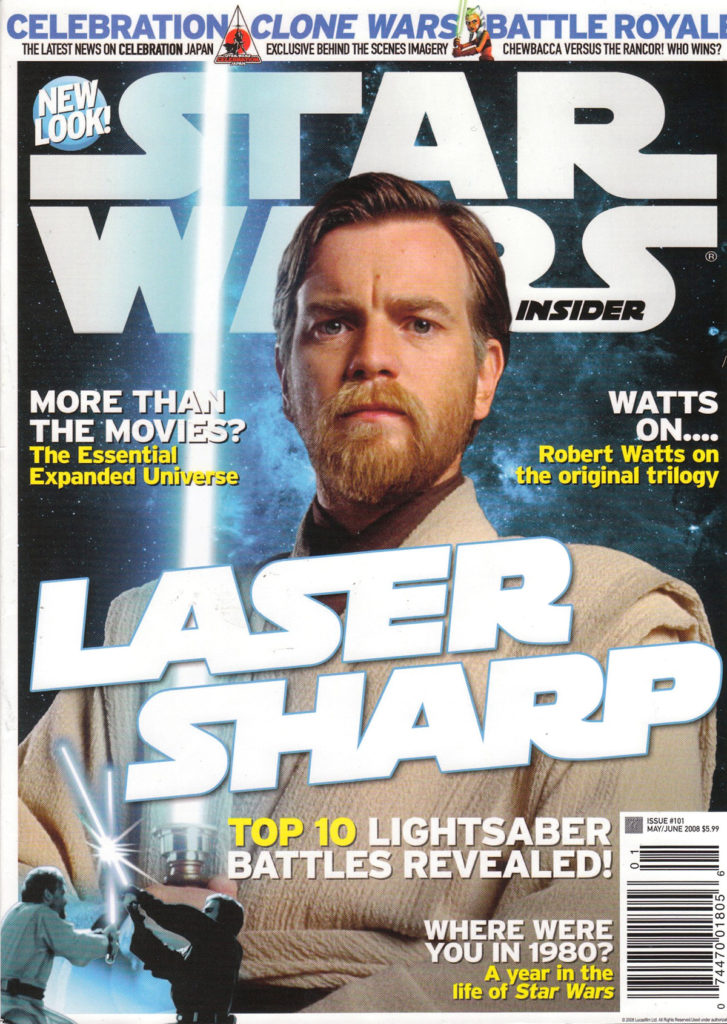 Issue no.77 of the UK Star Wars Insider is starting to show up in the mailbox of New Zealand subscribers, and it should be on bookstore magazine shelves too…it's a little out of synch with its US equivalent (which is listed as no.101 on its cover) this time around (not clear why). We're also looking at a new format. 84 pages, and a slightly different array of regular features (but plenty of good, original content). Feature articles include an interview with Robert Watts (who fulfilled a number of production roles for all 3 original trilogy flicks), "The Greatest Ever Lightsaber Battles", a handy guide to the Star Wars expanded universe, and the first in a new series of articles about Star Wars' special effect maestros, starting with Richard Edlund. Other new sections include "The Science of Star Wars" and "A Long Time Ago"…flashback to the Star Wars phenomenon as seen in 1980.
Also included is Toy Fair coverage; books, comics and toys; international collecting (Russia, Mongolia and China); and a collection of pieces recounting fan experiences around the world.
If you're not a subscriber yet, both the US (TitanMagazines.com) and UK (TitanMagazines.co.uk) Titan Magazines websites accept subscriptions to New Zealand addresses. At the time of writing though, it looks like all subscriptions are now routed through to the UK website, and the price is £36.50 to get it shipped from the UK (which equates to about NZ$95, although the exchange rate is dancing around by the minute at the moment) – for this you get "6 issues including 2 special issues".