Armageddon Wellington 2008 Report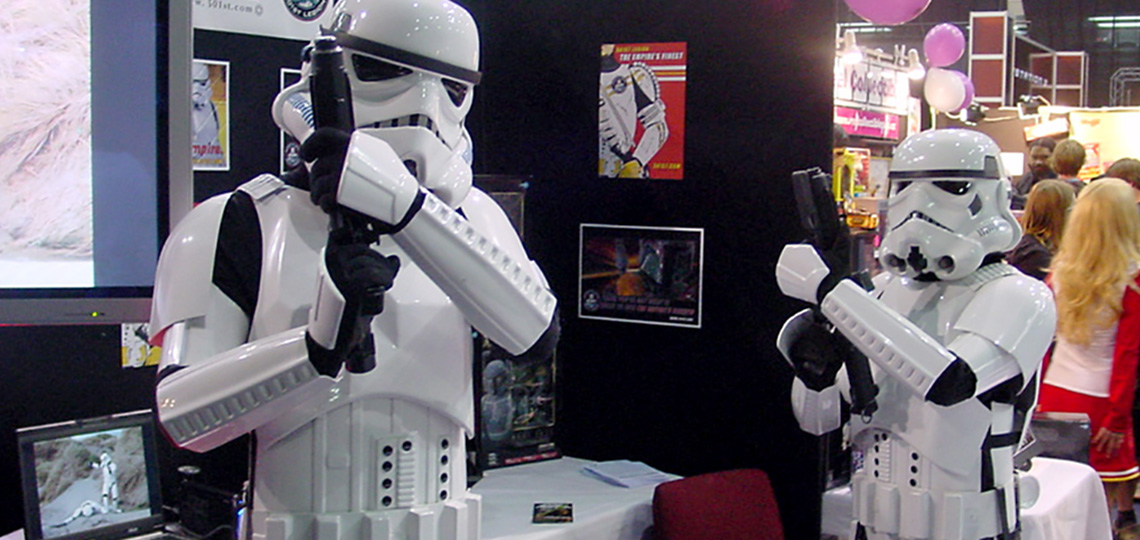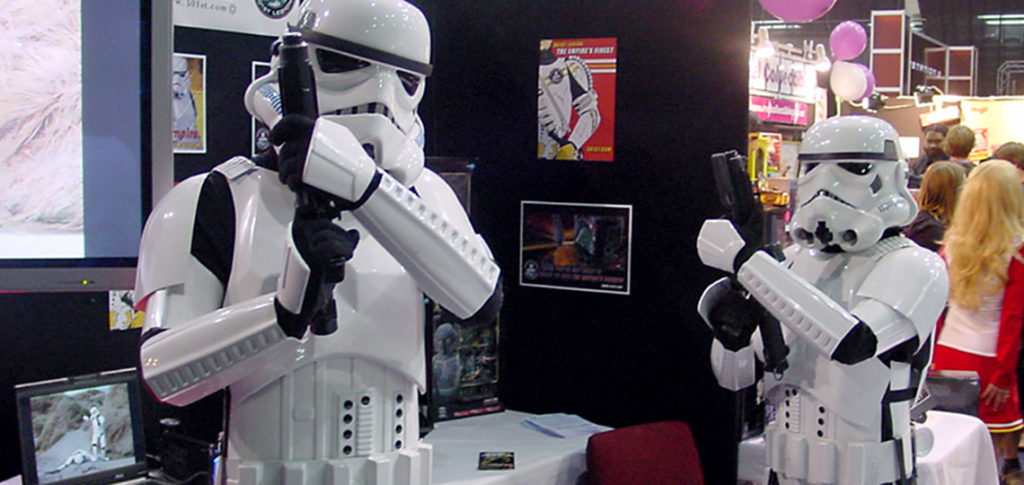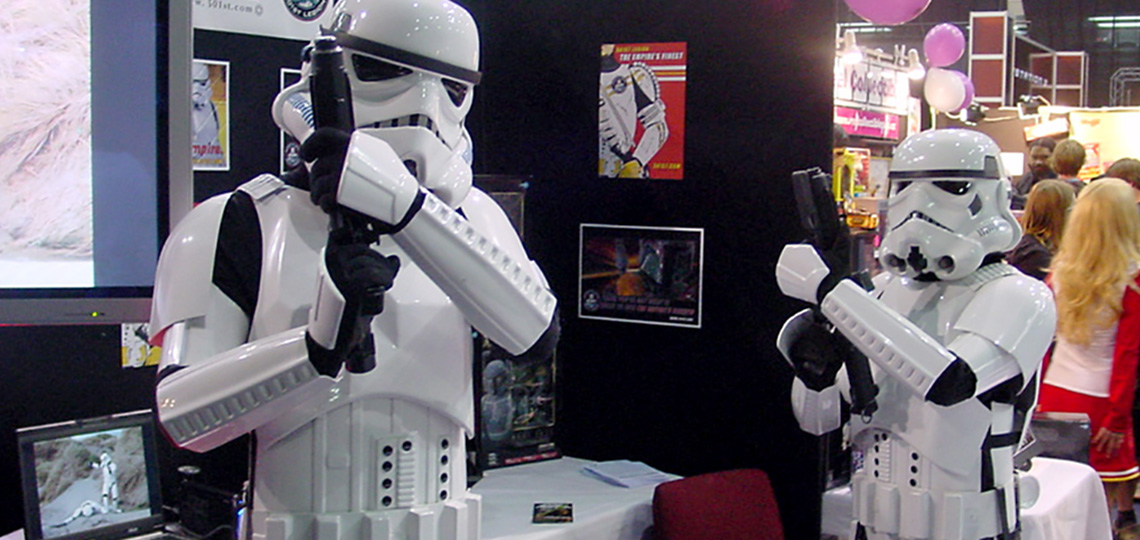 Sigh…I'm a little later than I promised in getting photos from the Wellington Armageddon convention online. To try and make up for it, I've loaded this page with all sorts of imagery, representing the huge variety of the event. Busy and fun…that's what it was! Those of you who have read my reports on previous Armageddon conventions know that I am a big fan of these events…perhaps to the point of being a shade biased towards positivity…but, despite the absence of Star Wars guests at this show, there really was still plenty of Star Wars and related entertainment and value for those who attended.
For two solid days, we were able to escape our jobs and mingle with fan representations of characters from Star Wars, the horror genre, anime galore, movies, games and comics. Catch up with old friends who share our hobbies, and meet new ones with similar passions for Galactic and Fantastic memorabilia. Spend a dollar or two on books, figures, statues, cards, games, video…
The rain and cold wasn't enough to keep people from queueing in anticipation of the opening time…I heard that the building reached its legal occupancy capacity at least once during convention hours. There are a couple of choke-points in the floor-plan, but, generally, it's pretty easy to make your way around all the stall and shops. If you were hunting for Star Wars merchandise, a couple of dealers could oblige. Well known to most SWNZ regulars would be the Reel Collectibles store/stand, which has all the big names in Star Wars collectibles…Gentle Giant, Kotobukiya, Sideshow Collectibles, Acme and Medicom. New product included the Kotobukiya v2.0 Boba Fett, which is the first in the series of 'The Empire Strikes Back' Bounty Hunters, each of which includes a piece to build up a matching Darth Vader statue; General Grievous, also from Kotobukiya; Gentle Giant Admiral Ackbar; Gentle Giant Obi-Wan Kenobi in clone armour…and more. If you didn't catch it all at their stand…go to their website: ReelCollectibles.co.nz.
Strategically housed next to the Reel Collectibles stand was the 501st Legion's base of operations. As well as Star Wars costumers, we continue to see a growing number of costumers of all ages putting increased effort and more advanced production techniques in to the garb, armour and accessories of their favourite fictional personage. Many were competing in the cosplay competition (including representatives from the Star Wars universe!), but just as many were simply using it as an excuse for a bit of fun. Some of the media still characterise the entire event by describing attendees with adjectives like "weird" and "strange", but I foresee continued growth in costuming in particular as a hobby, perhaps to more closely match the level of participation seen overseas (eg, the USA). I wouldn't even be surprised if some of the artisans coming along under fiberglass, latex and resin ended up breaking in to the local movie/television effects industry.
If you made it along, I hope you got as much enjoyment out of as I did. Christchurch…you're next! And for the rest of the country…six months until Auckland Armageddon…it'll be worth the trip!