Star Wars Insider no.100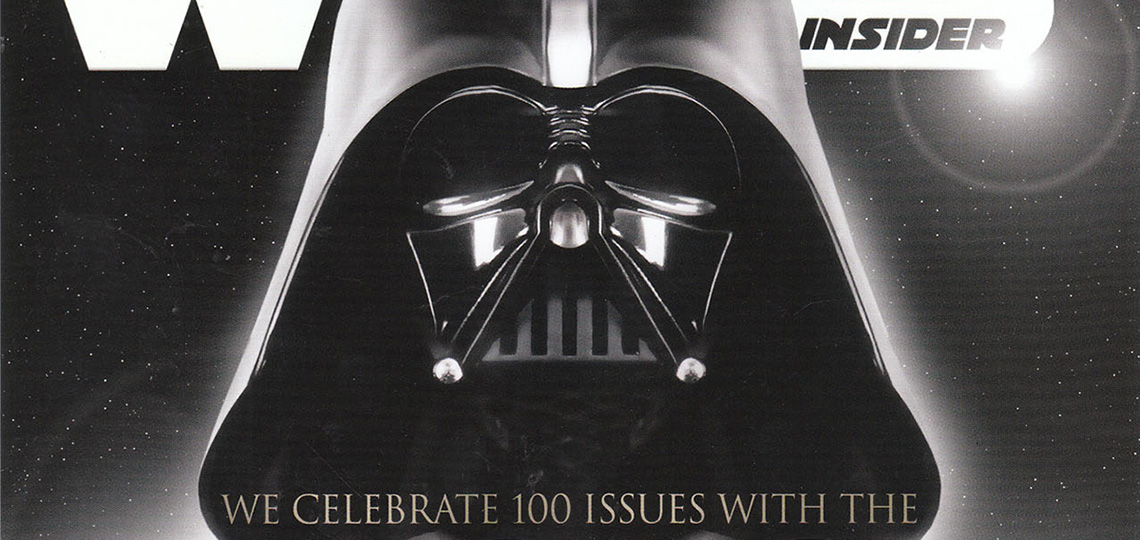 Issue no.100 (no.76 on the cover of the UK edition) of the Star Wars Insider magazine is starting to show up in the mailboxes of New Zealand subscribers. The dominant feature of this edition is a 41-page spread entitled "The 100 best things about Star Wars…ever"…a little drawn out, to be honest, but some nice graphics/photographs are used, and there are some interesting topics covered amongst the expected favourites. The other material covered within the 84 full-colour pages includes a comprehensive look at the merchandise that makes up the Force Unleashed multimedia release…an interview with Sean Williams (novelist), a sneak peak into the Dark Horse comics, dialogue with Haden Blackman (LucasArts project lead) and Sam Witwer (actor, Vader's secret apprentice), and a breakdown of the toys we can expect to see in conjunction with this project. A pretty cool bonus with issue 100 is a fold-out Force Unleashed poster.
The international collecting section takes a look at unique collectibles from Germany over the last few decades, and there is even a flashback to look at some behind-the-scenes material from Indiana Jones and the Temple of Doom.
A splash page announces that the next issue (101) will include "a whole host of new features", including "The Essential Expanded Universe". Look for it in a month's time.
If you're not a subscriber yet, both the US (TitanMagazines.com) and UK (TitanMagazines.co.uk) Titan Magazines websites accept subscriptions to New Zealand addresses. At the time of writing though, it looks like all subscriptions are now routed through to the UK website, and the price is £41.95 to get it shipped from the UK (which equates to about NZ$115, although the exchange rate is dancing around by the minute at the moment) – for this you get "6 issues including 1 special issue".