S.W.O.R.A Contest – Winning Logo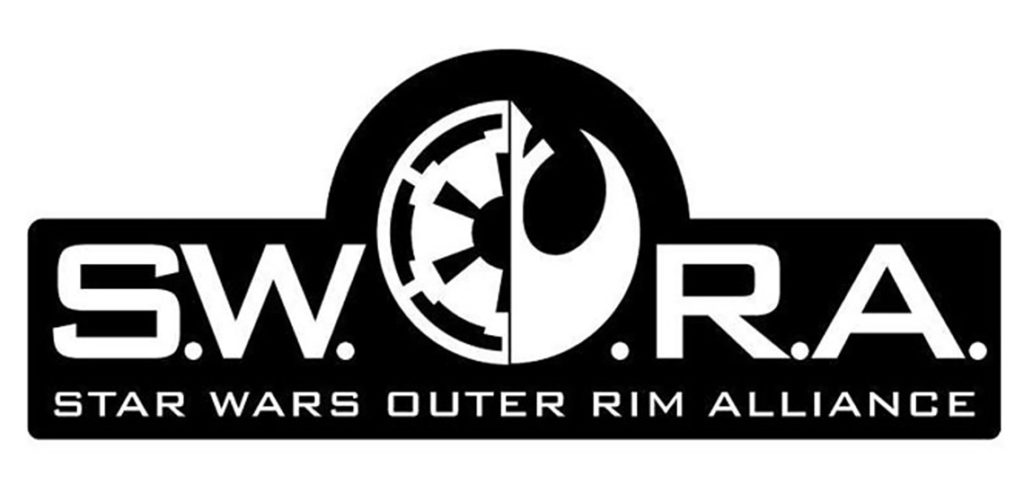 The following announcement comes in from Gerald Home:
Dear S.W.O.R.A. Members,
It's your Ambassador here with a few words of explanation about how I chose the winning logo.
Before I start, let me thank everyone who entered the competition – the standard was extremely high and it has been very difficult to choose the winner.
Many of the designs are excellent; however, when you shrink them down to website logo size the symbols and writing in several of them are too small and not legible. This was the reason that many of the entries wouldn't work as a logo.
I also decided not to use anything which was too "political" – too Imperial, or too Rebel – or which had drawings of the Death Star or Darth Vader. Yes, these are fun and interesting, but not "neutral" enough to be the logo of an Alliance which includes Imperials and Rebels – and people who are neither!
I hope you like my choice. I think it's perfect as the first official SWORA logo, and I hereby congratulate its designer – Longjb. Well done! I look forward to seeing your logo on websites etc very soon. Your limited-edition signed photo will be in the post to you very soon, with my thanks and congratulations.
By the way, there were 2 other designs which I selected for possible use in the future, but they must stay a secret for the moment! You'll see them in the months ahead.
Thanks again to everyone who entered. It has been an honour and a pleasure for me to be involved in this wonderful SWORA adventure. Hope to see you on the road. Until then….May the Force be with you all.
Gerald Home
Tessek-Squid Head & Mon Calamari Officer
STAR WARS: RETURN OF THE JEDI
Ambassador of the Star Wars Outer Rim Alliance (SWORA)
www.GeraldHome.com