Star Wars Insider no.99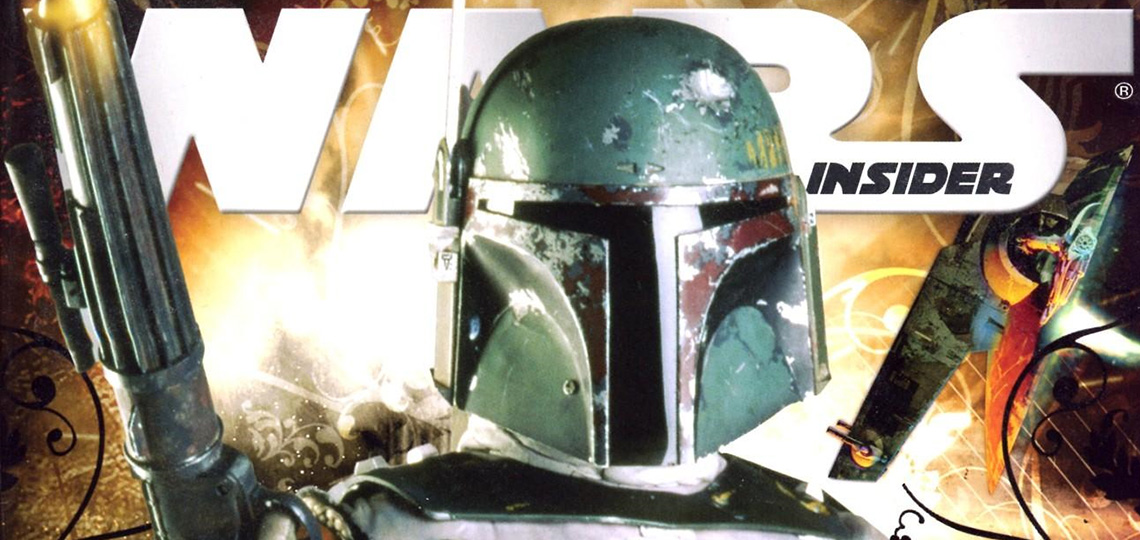 Issue no.99 (no.75 on the cover of the UK edition) of the Star Wars Insider magazine is starting to show up in the mailboxes of New Zealand subscribers. The theme for this issue is Bounty Hunters. The material covered within the 84 full-colour pages includes:
– Com-Scan (Rick McCallum teasing us with snippets of TV series trivia)
– Tales of the Bounty Hunters (a general info article, covering canon and expanded universe material)
– Bounty Hunters (character profiles)
– The Ultimate Hunter (Jeremy Bulloch and Daniel Logan interviews – read an excerpt at StarWars.com here)
– Boba Begins (the story behind Fett's character and visual design)
– May The Sound Be With You (Ben Burtt article)
– Jawas Corner (books, comics, games and toys)
– The French Connection (international collectibles)
– Set Piece: The Invisible Hand
– How to draw Zuckuss
– …and more!
If you're not a subscriber yet, both the US (TitanMagazines.com) and UK (TitanMagazines.co.uk) Titan Magazines websites accept subscriptions to New Zealand addresses. At the time of writing though, it looks like all subscriptions are now routed through to the UK website, and the price is £41.95 to get it shipped from the UK (which equates to about NZ$115, although the exchange rate is dancing around by the minute at the moment) – for this you get "6 issues including 1 special issue".