Making 2007 A Star Wars Christmas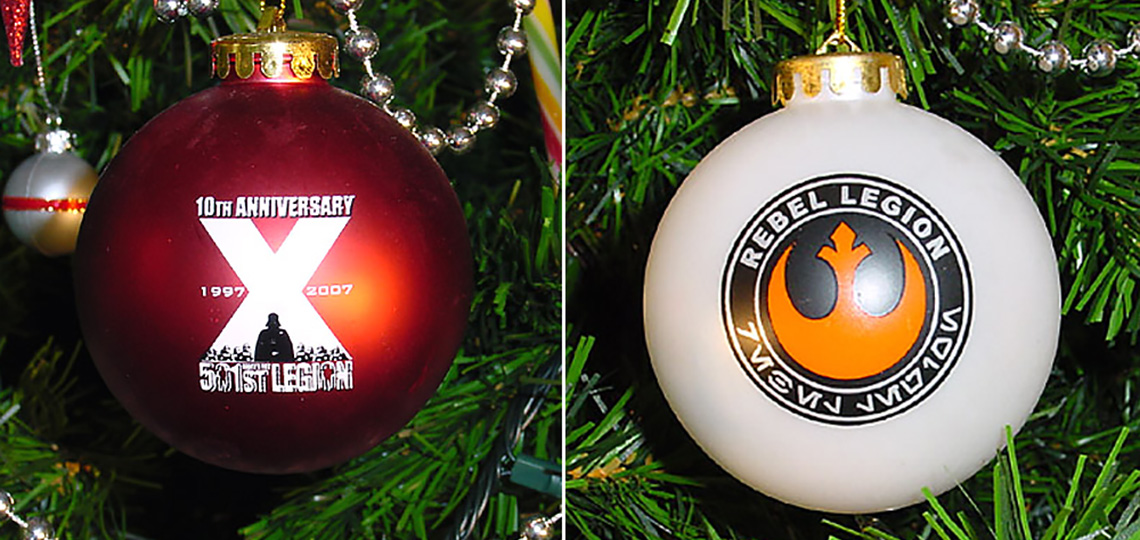 Another addition to the website ornamentation, originating from the 501st Legion and Rebel Legion costuming clubs. Check out earlier posts to see more Star Wars Christmas decorations.
You too can help festoon the SWNZ website with a bit of Star Wars cheer. If you've put up any Star Wars Christmas decoration in your house, store-bought or, even better, home-made, take a quick photo, send it in, and we'll get it online as a virtual ornament for the website straight away.