Vader Balloon in the Waikato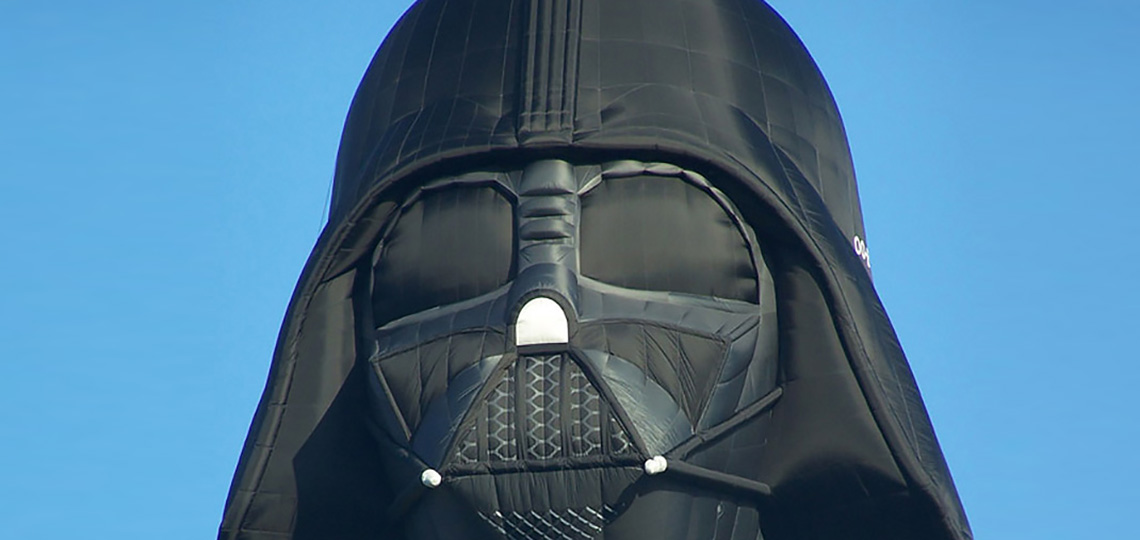 The event organisers have sent through an email to confirm that the Darth Vader Hot Air Balloon will be coming to the 'Balloons over Waikato' festival from the 9th-13th April 2008. The Pilot Michel Lambert is bringing his balloon from Belgium to fly for all the 5 days of the festival in Hamilton.
Some Star Wars fans will already be familiar with the over-sized Darth Vader helmet-shaped balloon that has flown at a number of events in Europe, and, more recently, in USA…I've received confirmation from the balloon's pilots/owners that it will be making an appearance at the Balloons over Waikato show in Hamilton, 9-13 April 2008.
The balloon is 26 metres tall, is officially approved by Lucasfilm, and was made by transforming vector models of Vader's helmet into a giant, flight-ready representation of the Dark Side. The balloon made its first flight on March 8, 2007.
Stay tuned for more details about this event, as they come to hand.