Star Wars Insider 98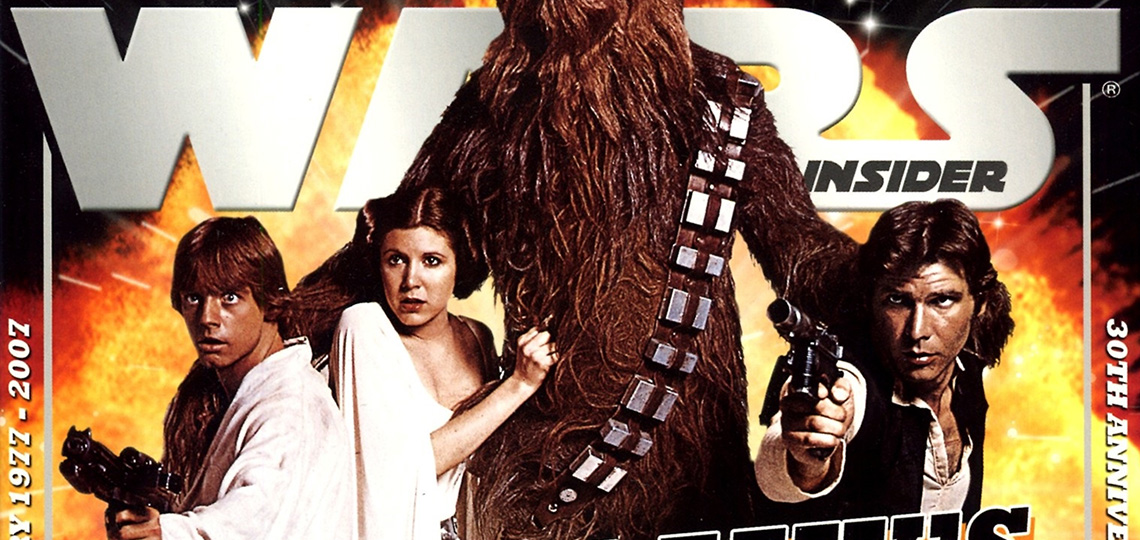 Issue no.98 (no.74 on the cover of the UK edition) of the Star Wars Insider magazine has come around quickly…it's been showing up in the mailboxes of New Zealand subscribers over the last week. We've also been getting a growing number of reports of the Insider magazine becoming progressively more available in bookstores…but you've gotta love the convenience of having it delivered to your door!
The material covered within the 84 full-colour pages includes:
News bites, including a minor update on the live-action TV series.
"Old School Star Wars": a look at the quirky Star Wars educational material and sets from the late '70s.
Roger Christian, "environment builder".
Ben Burtt, sound designer extraordinaire.
John Mollo, costume designer.
"A New Hope" storyboard analysis, part 6 of 6.
Charles Lippincott, Star Wars marketing and merchandising.
"Star Players", the unsung actors of the Original Trilogy.
"Jawa's Corner": news on books, comics and toys.
"Q&A": your questions answered.
International collecting (one of my favourite sections)…taking a look at unique Star Wars product from Sweden.
"Set Piece": a close-up look at the Massassi Temple throne room.
Indiana Jones: " Indy Vault no.6″.
"Scouting the Galaxy": collecting enquiries addressed.
…and more!
If you're not a subscriber yet, both the US (TitanMagazines.com) and UK (TitanMagazines.co.uk) Titan Magazines websites accept subscriptions to New Zealand addresses. The former is noticeably cheaper! The prices are US$44.95 (approximately NZ$60) to get it shipped from the US, or £41.95 to get it shipped from the UK (which equates to about NZ$115, although the exchange rate is dancing around by the minute at the moment) – for this you get "6 issues including 1 special issue".