Star Wars Insider no.97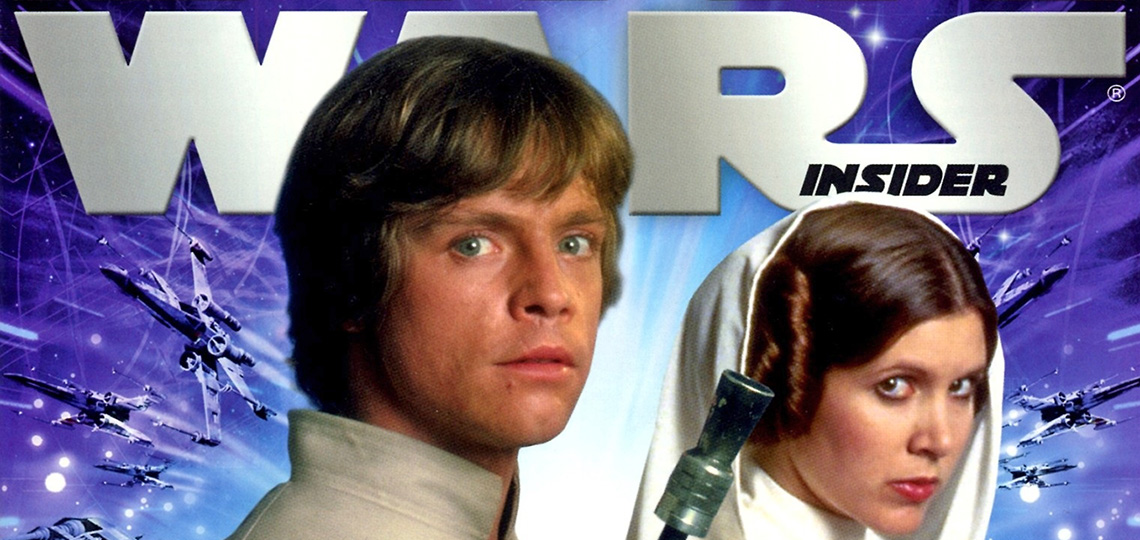 Issue no.97 (no.73 on the cover of the UK edition) of the Star Wars Insider magazine has been showing up in the mailboxes of New Zealand subscribers in the last few days. There are some minor differences between the US and UK sourced magazines, but this is mainly in the form of the advertising and product prices where they appear.
The material covered within the 84 full-colour pages includes:
"Com-Scan", latest news (article on the space shuttle flight carrying Luke's lightsaber, Indiana Jones 4 updates etc).
Howard Chaykin (poster artist) sketches.
Mark Hamill and Carrie Fisher interviews.
A look at Darth Vader's secret apprentice from the upcoming 'The Force Unleashed' video game.
'A New Hope' Death Star trench scene storyboard analysis.
Coverage of the Darth Vader helmet art exhibitions at the Celebration conventions.
The latest on upcoming books, comics and toys.
Movie trivia Q&A.
"Scouting the Galaxy" – Steve Sansweet answers collecting questions.
A look at unique and exclusive collectibles from Mexico.
"Set piece" – in depth dissection of the Kamino landing platform scene from 'Attack of the Clones'.
How to draw Max Rebo.
"Bantha Tracks" – fan news from around the globe.
'Indiana Jones: Raiders of the Lost Ark' storyboards.
…and more!
If you're not a subscriber yet, both the US (TitanMagazines.com) and UK (TitanMagazines.co.uk) Titan Magazines websites accept subscriptions to New Zealand addresses. The former is noticeably cheaper! The prices are US$44.95 (approximately NZ$60) to get it shipped from the US, or £41.95 to get it shipped from the UK (which equates to about NZ$115, although the exchange rate is dancing around by the minute at the moment) – for this you get "6 issues including 1 special issue".