Armageddon Auckland 2007 Report
Maybe it's because I'm addicted to the Armageddon conventions, but these pulp expo events just seem to get better and better. There was disappointment amongst Star Wars fans when it was announced that both Ray Park and Matt Wood wouldn't be able to make it, but there was still plenty of Star Wars goodness in the form of a huge turn-out of 501st costumers, and merchandise at stores like Reel Collectibles, ToyWorld, Dymocks, and other vendors of collectibles and comics.
From Saturday 20th through to Monday 22nd October, queues stretched across Aotea Square, eager to sample the pop culture of this year's event. Inside, record-breaking crowds filled all available space, and, more so than in previous years, remained numerically strong until late on the last day. When it came to events, sights and stalls, there was a balance of the old and the new, ensuring that the favourite flavours were all returning, but that the menu is not becoming stale.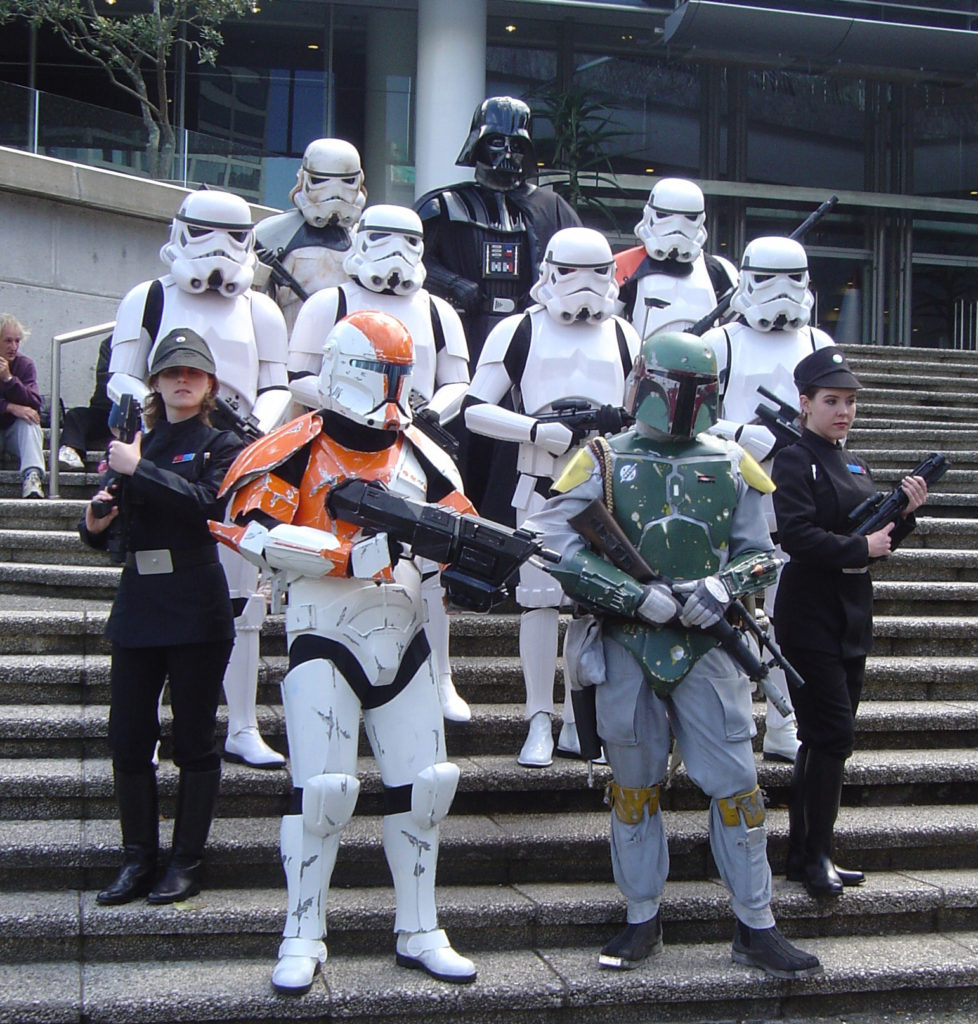 The guest list included the last minute addition of Christopher Judge (Teal'c in all ten seasons of Stargate SG1), Connor Trinneer (who has appeared previously at a Wellington Armageddon, and who has starred in both Star Trek Enterprise and Stargate Atlantis), Joe Flannigan of Stargate Atlantis, and Ellen Muth from Dead Like Me. Voice talent Billy West of Futurama, and animation legend Bruce Timm (co-creator and producer of Batman: The Animated Series and Superman: The Animated Series, amongst other credentials) proved to be popular non-actor celebrity guests.
To the convention's benefit, the main stage of the Aotea Centre was available again, and was used for events like the cosplay competition (which continues to grow in popularity and quality), pillow fight, pizza-eating contest, and the inaugural Streets 'Brain Freeze' ice-cream eating challenge. After-hours events included animation/movie screenings (Superman: Doomsday, Naruto, Highlander Anime, etc).
I suspect that the weekend resulted in many sleep-deprived attendees, with a fair dose of worn out feet going around…but that's all an integral part of the expo experience, as we leave the real world behind and try to cram as much as possible into the finite space of the three-day break. And, if you weren't tired after it all, there's a good chance you missed something. Plenty of variety on each of the different days meant that was impossible to see every little thing. Check out our gallery below for a taste of the depth and breadth of the expo.
Gallery