Book Launch – The Star Wars Vault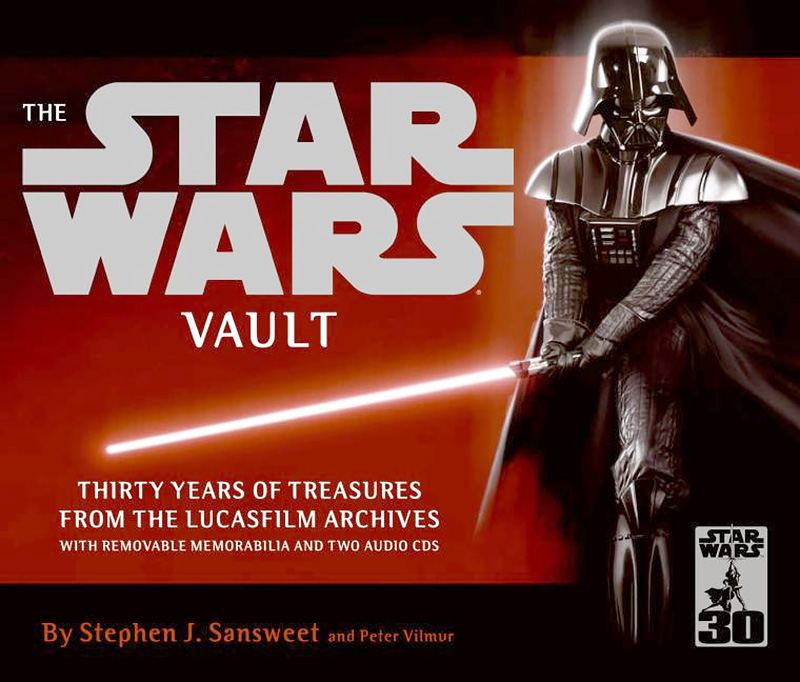 HarperCollins Publishers is launching their newest Star Wars book with fanfare. Be amongst the first in the world to buy 'The Star Wars Vault', at Dymocks in Queen St, Auckland, this Saturday (6 October), at midday. The event will be supported by the troops of the New Zealand 501st Garrison.
Press Release: "Created to celebrate 30 years since the release of the original 'Star Wars' Movie Episode IV: A New Hope, this comprehensive box set book contains hundreds of photos and artwork images, rare and never before published memorabilia, including reproductions of Lucas' own handwritten script pages, flip through catalogues, posters, T-shirt transfers stickers, blueprints, production notes, animation cells, 2 audio CD's featuring over 2 hours of vintage radio ads, original cast interviews, excerpts from the NPR Star Wars radio drama, George Lucas commentary and much more!
To celebrate the launch of this exquisite piece of Star Wars memorabilia, Simon & Schuster Publishers together with Harper Collins New Zealand and the New Zealand 501st Garrison: 'Outpost 42' have arranged for various Star Wars characters to attend a book launch and celebration at Dymocks Bookshop, 246 Queen Street Auckland City this Saturday the 6th of October from 12pm.
Stormtroopers, Imperial Guards, Jedi Knights and assorted Star Wars characters will be available for photographs, weapon drills and discussions on intergalactic domination with the general public.
Refreshments in the form of a Star Wars 30th birthday cake will also be provided!
'The Star Wars Vault: Thirty Years of Treasures from the Lucasfilm Archives' by Stephen J. Sansweet and Peter Vilmur. ISBN 9781847371065. $110.00 RRP. Published by Simon & Schuster, Distributed by Harper Collins Publishers New Zealand."
Full details about the book are available on the HarperCollins website. This book can also be purchased through FishPond.co.nz.