Winter Festival 2007 – The Empire Strikes Back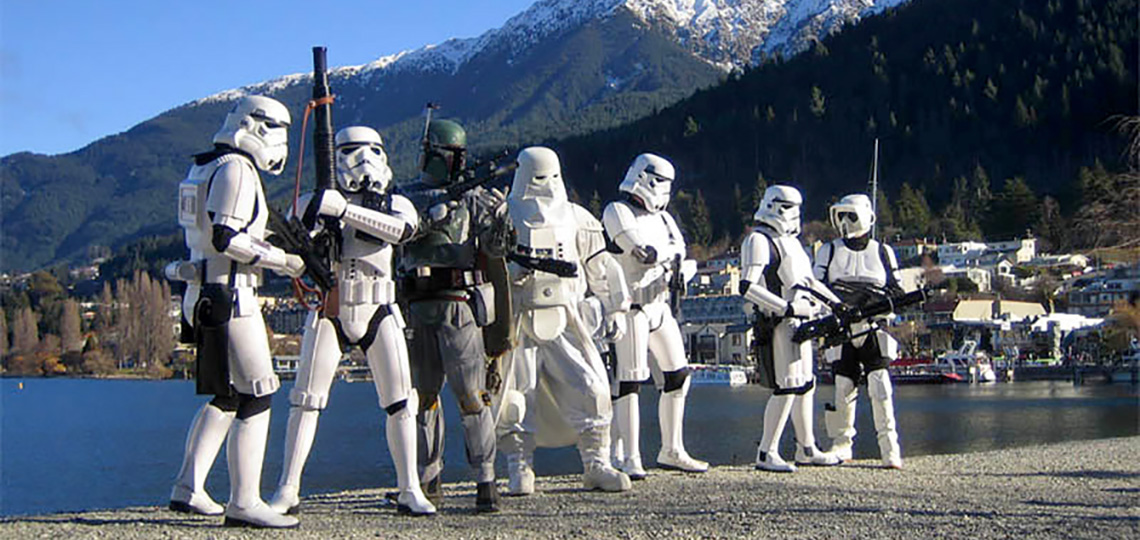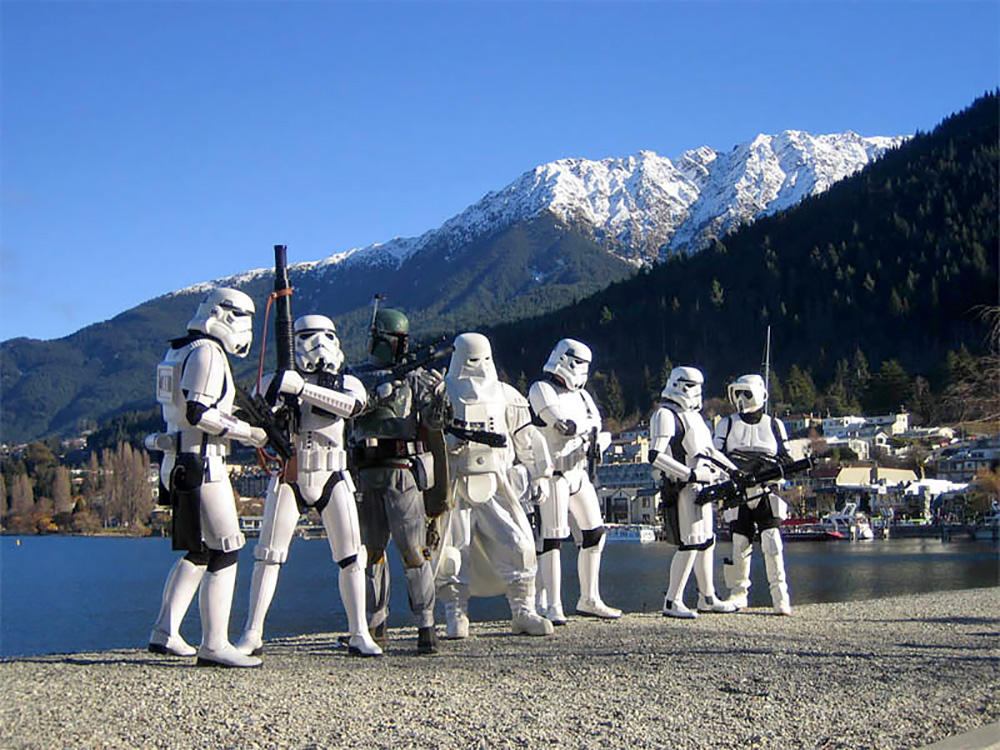 At the 2006 Winter Festival, in a Queenstown first, Reel Collectibles brought to town 9 Star Wars Stormtroopers and costumed characters, including the notorious Boba Fett. As well as trooping in the Winter Festival Float Parade, Star Wars fans and general public crowded the Reel Collectibles store for about 2 hours afterwards to meet and get pictures taken with the Stormtroopers.
This year, the Empire Strikes Back.
The event was so popular that it has become legend throughout the galaxy. So much so, that even more Stormtroopers and characters will be coming this year, including Princess Leia and the Dark Lord of the Sith himself, Darth Vader. Darth Vader has decided to make a personal appearance at this year's event to inspect his troops and see why Reel Collectibles is so popular with Star Wars fans.
The event has been timed by Reel Collectibles to coincide with the Queenstown Winter Festival as an extra exclusive feature for the community, children and Star Wars fans in general. It is likely to be one of the largest ever concentrations of Star Wars Costumed Characters in New Zealand.
The troopers are all members of either Outpost 42, the New Zealand Garrison of the worldwide 501st Legion, or the Rebel Legion – both Lucasfilm's preferred organisations for people who own and proudly wear professional quality costumes from the Star Wars movies.
The troopers will be available for group and individual photos with public at Reel Collectibles, First Floor, Stratton House, Beach St, Queenstown from 2pm to 4pm, Saturday June 23rd. Public are advised to bring their cameras for this great opportunity to meet a Stormtrooper or Star Wars character.
For more information contact: Hugh Clark
Reel Collectibles
Email: hugh@reelcollectibles.co.nz
Website: ReelCollectibles.co.nz