Celebration 4, Day Zero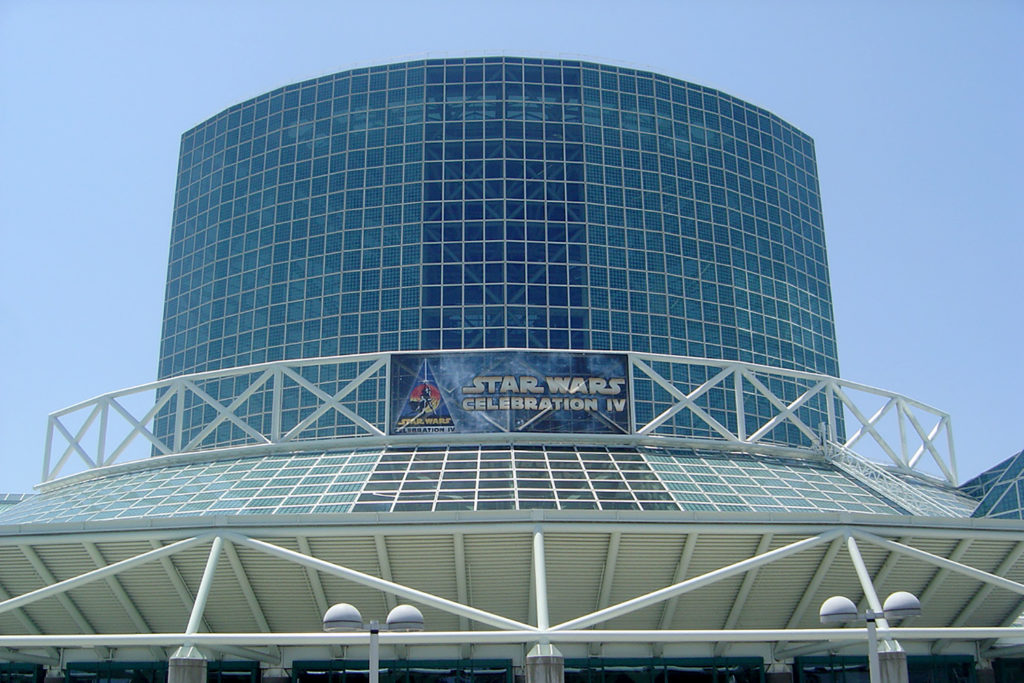 The day before it all. Not much to report today, apart from to show off a few teaser pics of the convention center, taken when we went down to pick up our tickets at the registration. We feared there might be queues for this task, but fortunately, this aspect of the show was pretty well organised. Then, for the rest of the day, it was a matter of enjoying the LA sun and the Hollywood tourist spots (where we kept an eye out for anything vaguely Star Wars related…check out the images of the footprints of Star Wars characters at Graumann's Chinese Theater).
And tomorrow, the real event and coverage comes in to play. I've noticed some pretty cool listings in the program for things like the Lucasfilm Archive exhibit, which will include a number of props and costumes not previously displayed.
Stay tuned…things look like they will be very busy here, so the links below will be useful too if you want to keep up with some of the photos as they become available.