'Wicket' shops at Reel Collectibles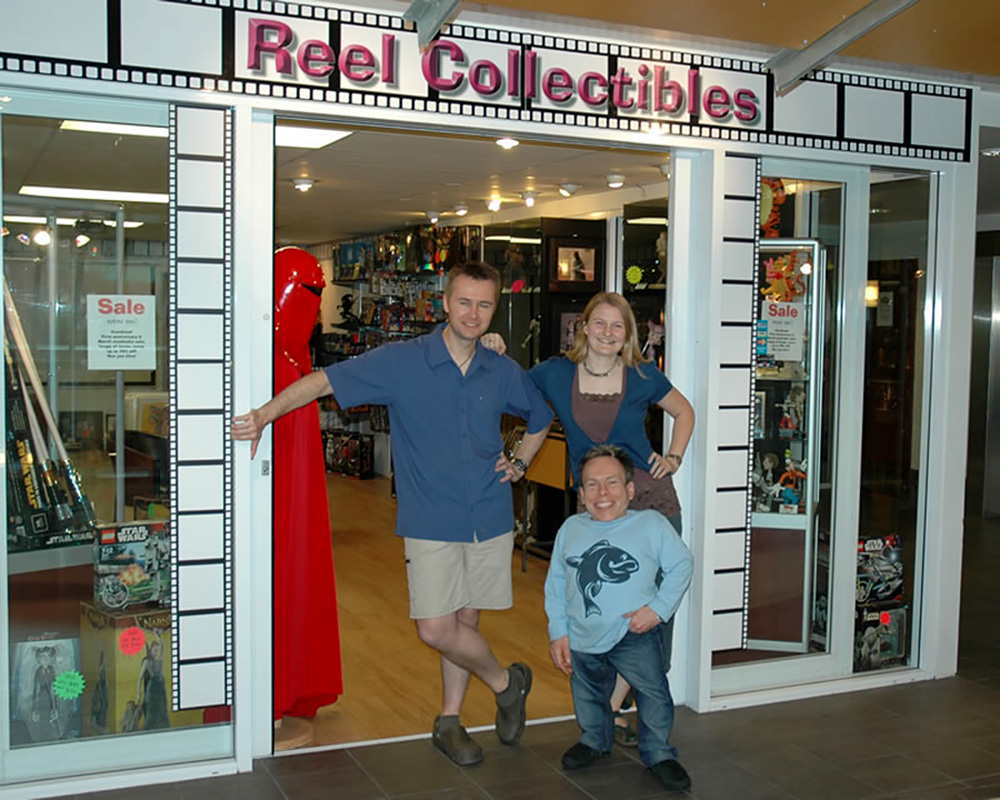 Warwick Davis, the actor who played Ewok Wicket in Return of the Jedi, Anakin's young Rodian friend Wald in The Phantom Menace as well as main star of Willow and Harry Potter roles, shopped in Reel Collectibles on Wednesday to buy a present for his daughter back in England. Warwick was in Queenstown filming for his current project of the role of Nikabrik in the upcoming Prince Caspian Narnia film. After a long chat and a couple of photos, Warwick returned to Reel Collectibles on Thursday to kindly sign some photos and DVD's for us and get a bit of local info on what to do in Queenstown. We then met up with him again on Friday to play a round of Frisbee Golf in the Queenstown Gardens, followed by the obligatory pint and dinner at a local watering hole. Warwick was a really lovely guy and a pleasure to meet and he has suggested to keep in touch so we can meet up again in the future.
Check out photos of Warwick, Hugh & Sarah on the Hall of Fame page on the Reel Collectibles website.
Contributed by Hugh Clark.