Competition 23 – Arise Sir Toy, Saga Collection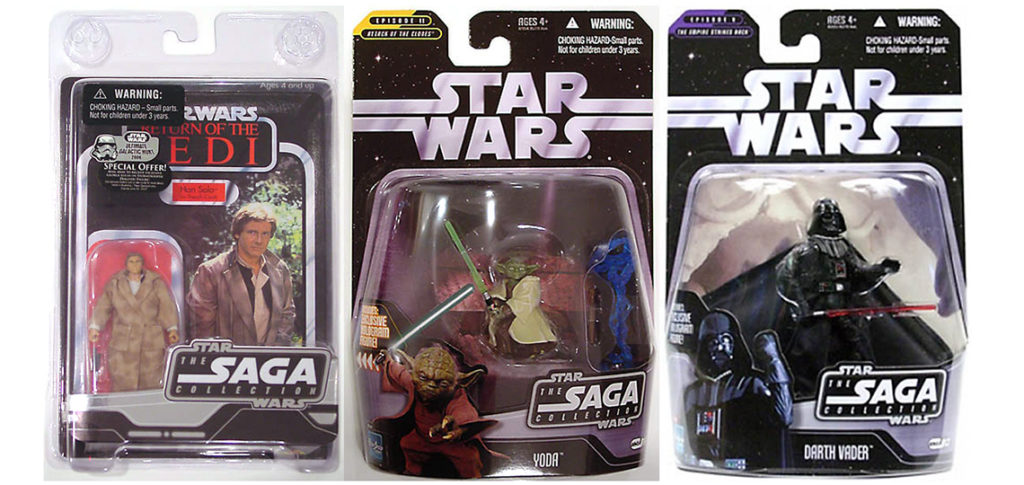 Time for another SWNZ contest already! Sponsored fully by www.AriseSirToy.co.nz, SWNZ competition no.23 has two prize packages made up of figures from the Hasbro Saga Collection. First prize is a pair of heroes – a Saga Collection vintage-carded Han Solo in Trench Coat (2006) and an Episode 2 Yoda (no.019), with bonus hologram figure. Second prize is arch villain Darth Vader (no.013) from the Battle of Hoth wave, with bonus hologram figure.
As well as New Zealand's most comprehensive range of Star Wars product, Arise Sir Toy has many hundreds of other movie, television and pop culture collectibles in their ever-growing range. All you have to do enter this competition is complete the form below which includes space for you to enter four characters shown in the animated banner on the www.AriseSirToy.co.nz website (the action figure collector's home in New Zealand).
Entries close at midnight on Sunday 17th December. Winner will be announced the following Monday (18th December).
A random draw after the closing date will determine the winners. Good luck!
Entry is open to all SWNZ regulars who are New Zealand residents. Only one entry per person. Winner will be contacted by email (valid email address is therefore required).
Competition is closed.