What's Your Favourite Collectible?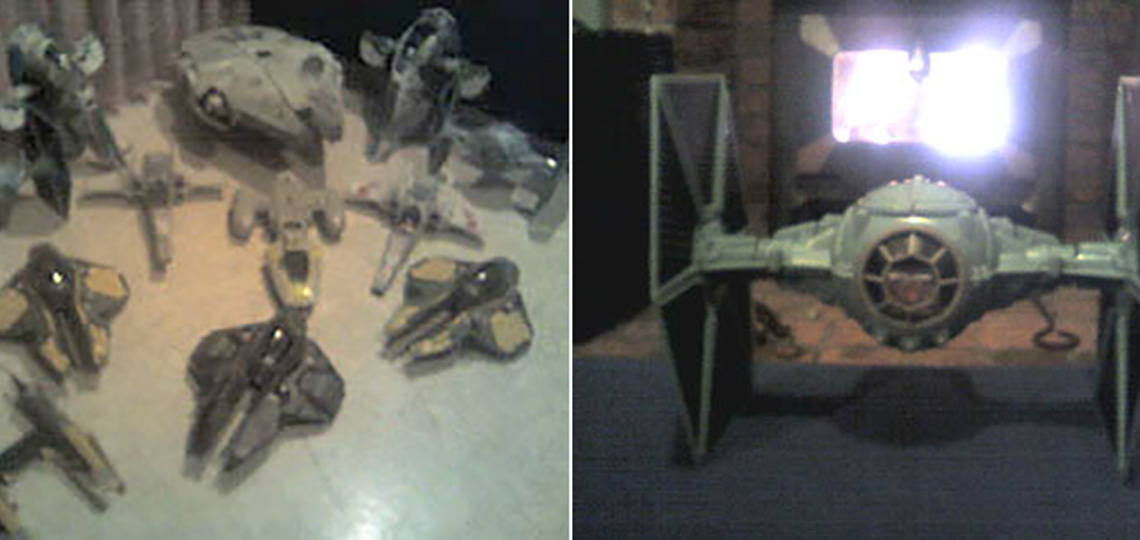 The following is an entry in the recently closed "What's your favourite collectible?" competition.
My son initially said his faves were his assortment of R2-D2s, then it was his collection of Darth Vaders…in the end I decided to put in MY faves, which is our collection of ships; particularly this '95 TIE Fighter which came with an '82 vintage pilot. TIEs just have the coollest starship noises EVER!!! If only they'd made them electronic like the X-Wings and Millenium Falcon… 🙁
Contributed by Sjlstia and Kyle.