Competition 20 Winners – Gerald Home Autographs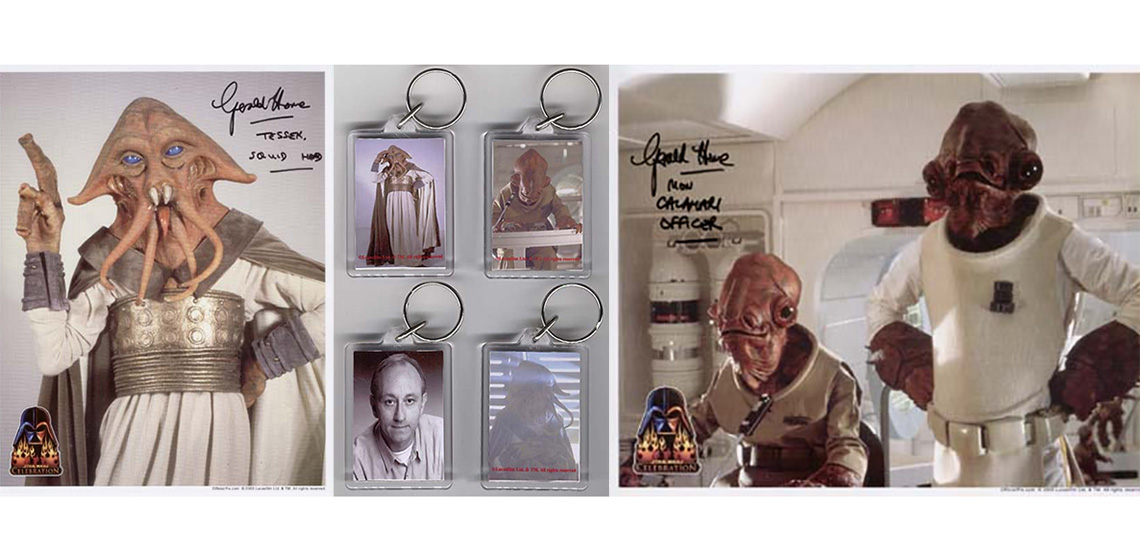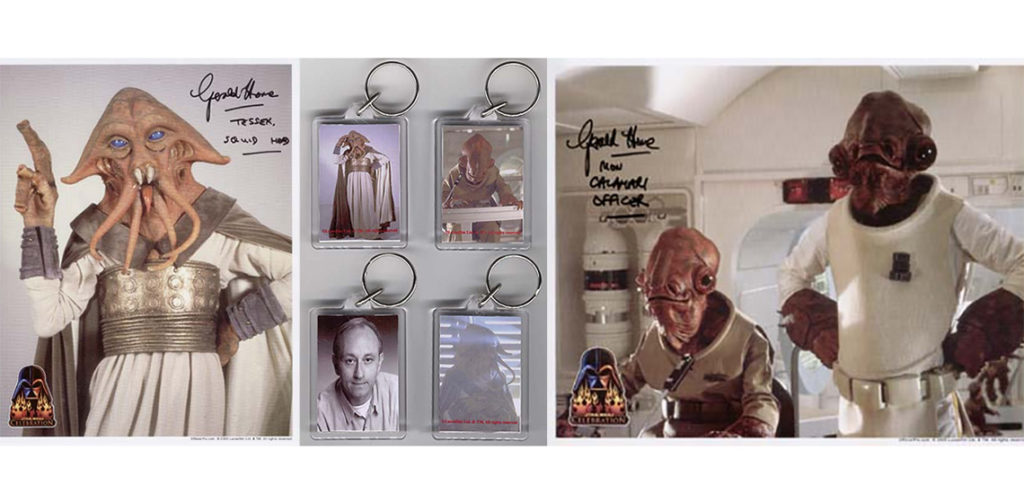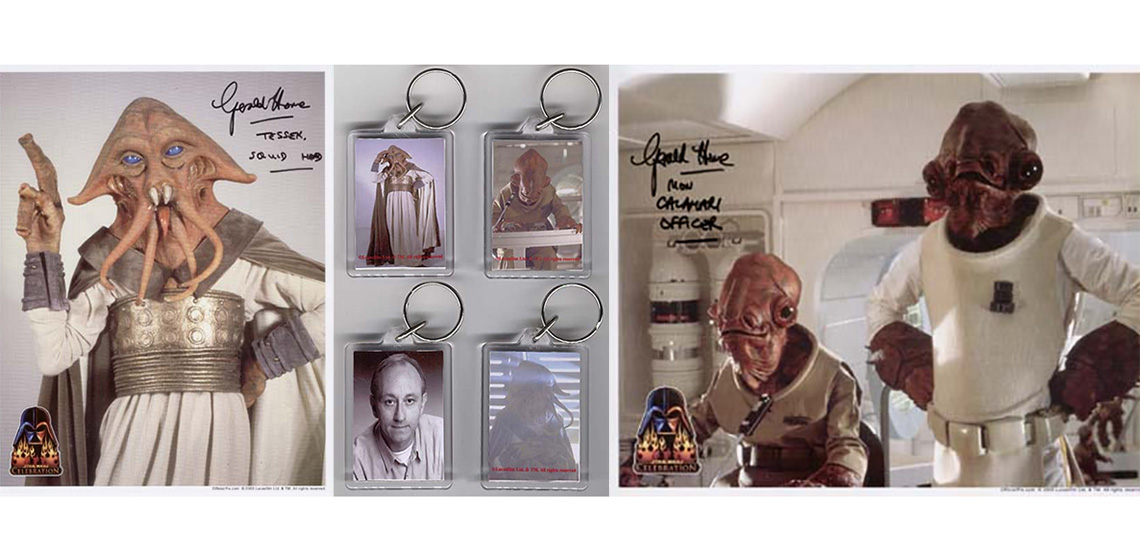 Longstanding SWNZ friend Gerald Home, who is the actor behind Squid Head/Tessek and the Mon Calamari Officer in 'Return of the Jedi', has provided great prizes for this SWNZ competition. Check out Gerald's website at www.GeraldHome.com. The prizes should be especially attractive to autograph collectors – in a break from tradition this competition will be open to SWNZ visitors worldwide. First prize is an autographed Official Pix/Celebration III photo of Squid Head and a full set of 4 collectible key-rings; second prize is an autographed Official Pix/Celebration III photo of Gerald as the RoTJ Mon Calamari Officer. The Official Pix photos are the same high-quality glossy versions, measuring 8″ x 10″, distributed at Celebration III. The collectible Gerald Home key-rings are otherwise only available when Gerald makes appearances at conventions/events. As an added bonus, we'll even throw in, to each prize package, an autographed Gerald Home celebrity card from the Chicagoland Entertainment Collectors Expo (2004).
A large number of entries were received – in approximately equal numbers from Ne Zealand and abroad. From the correct entries, the randomly drawn winners are as follows: first prize goes to Paul Kennedy of New Zealand, and second prize goes to Markus Rau of Germany. Please email me to ensure I have your correct postal addresses, and these fantastic prizes will be on their way to you ASAP!
Stay tuned for the next exciting SWNZ competition…coming soon!