Historic Star Wars Toy Show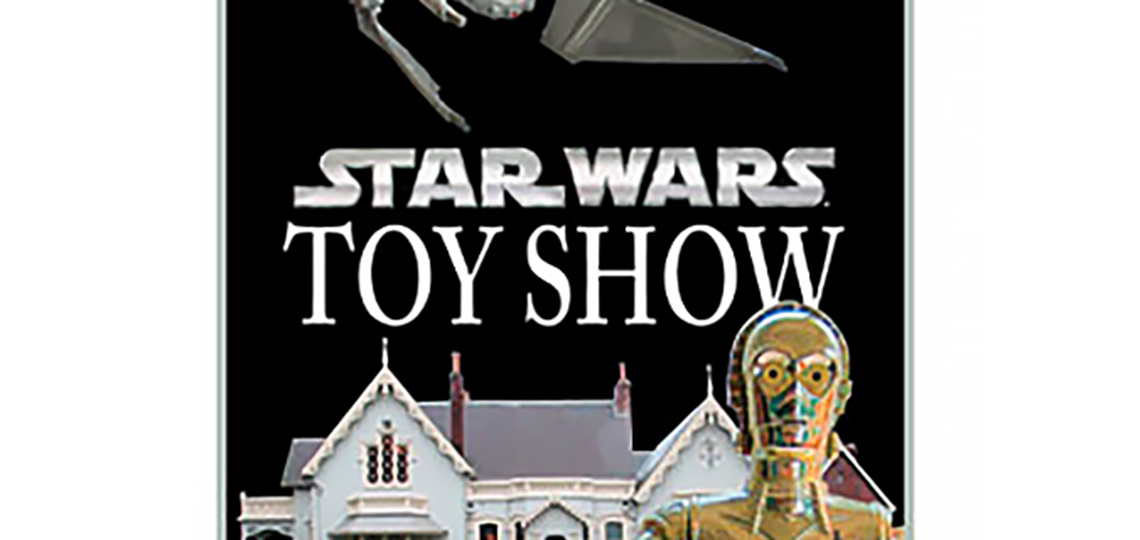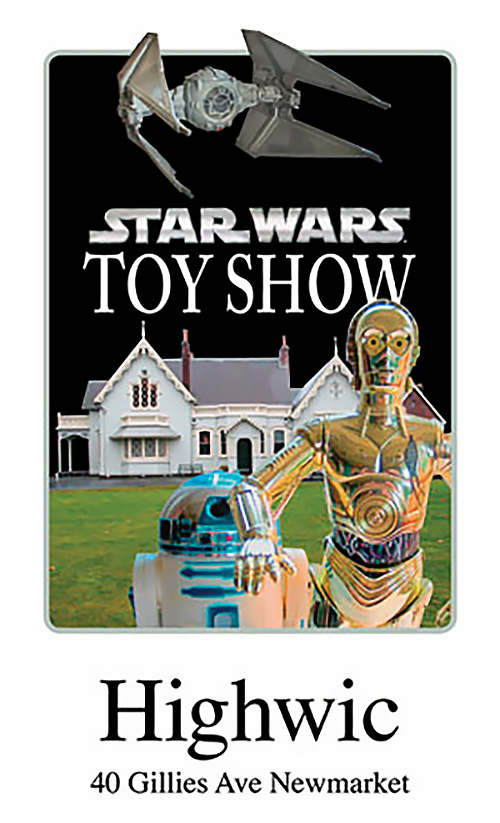 See Steve Burgess' vintage Star Wars collection at Highwic House, 40 Gillies Ave, Newmarket, from 4th Sept 2005 (Father's Day) until 7th October 2005 (after the school holidays). Hours: Wed – Sun 10.30am – 12.00 and 1.00 – 4.30pm. Normal adult entry fee, children free with an adult.
Star Wars display a 'tour de Force'.
Movie magic will combine with heritage toys in a one-off display at Highwic, the Historic Places Trust property in Epsom, on September 4th.
A vintage collection of Star Wars action figures dating back to the original 1977 movie, and including characters from subsequent Star Wars movies, will be on display for a special exhibition.
Collector Steve Burgess of Sandringham has been accumulating his portfolio of sci-fi goodies for over three decades now, and reckons his set is an interesting selection.
"I'll be displaying my collection of Star Wars merchandise I've accumulated over the years – ranging from the figurines most people are familiar with to other pieces like masks, model spaceships and other Star Wars merchandise," says Steve.
Collecting memorabilia like this is not a straightforward case of just buying toys over the counter. It's a labour of love – with a bit of haggling thrown in as well.
"A lot of the collection was built up by trading with other like-minded collectors around the country," he says.
"It's certainly been an absorbing interest."
As well as Star Wars materials, Steve has also amassed a variety of other collectibles including Star Trek memorabilia and an eclectic range of other bits and pieces from various Sci Fi movies and TV series – many of which crashed and burned without achieving anything like the prominence of Star Wars.
"There's something about the Star Wars series that has an enduring quality about it. No other movie saga has come close to having anything like the impact Star Wars has had on popular culture," says Steve.
Hasbro – the distributors of Star Wars toys in New Zealand and around the world – is also getting into the spirit of the event by contributing a number of additional props to help set the scene. They'll also be encouraging a whole new generation of potential collectors.
"We've got some amazing toys from the latest movie Revenge of the Sith which will be on display throughout the time the exhibition is on," says Hasbro's Philip McIntosh.
The display is sure to contain something for everyone according to Highwic's Property Manager Cheryl Laurie.
"We've deliberately timed the display to open on Father's Day (September 4) and run it throughout the school holidays. This is one of those exhibitions that will have particular appeal to dads who probably remember seeing the first Star Wars film when it came out, and their kids who may well have just seen the latest movie," says Cheryl.
"It's sure to be a lot of fun."