'The Tem Show' Star Wars Extravaganza
Tune in to Prime TV tomorrow night at 8:30pm for a wall-to-wall Star Wars episode of 'The Tem Show'. The line-up for the evening is extensive. A Star Wars celebrity himself, of course, Temuera Morrison will be interviewing most of the other New Zealand Star Wars actors: Rena Owen, Jay Laga'aia, and Bodie Taylor (Keisha Castle-Hughes was interviewed in last week's installment). We'll also see interviews with George Lucas and Rick McCallum, recorded a few months back at Skywalker Ranch, and footage from the Celebration 3 convention and 'Revenge of the Sith'.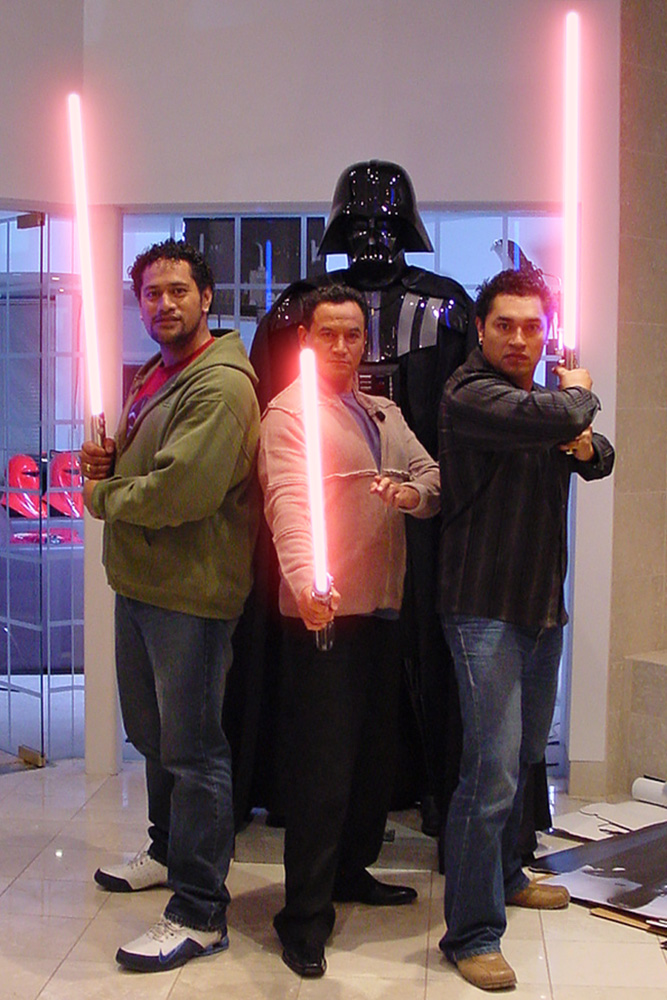 And filling out the whole scene, I joined a group of other 501st members in costume as extras for the event. That's where these exclusive, behind-the-scenes photos come from – Tem, Jay and Bodie are great guys, and had a bit of Star Wars-themed fun with us all, as you can see. A lot of the footage was prerecorded, but we were on board for Jay and Bodie's interviews. The session for that alone took approximately 9 and a half hours!