George Lucas in New Zealand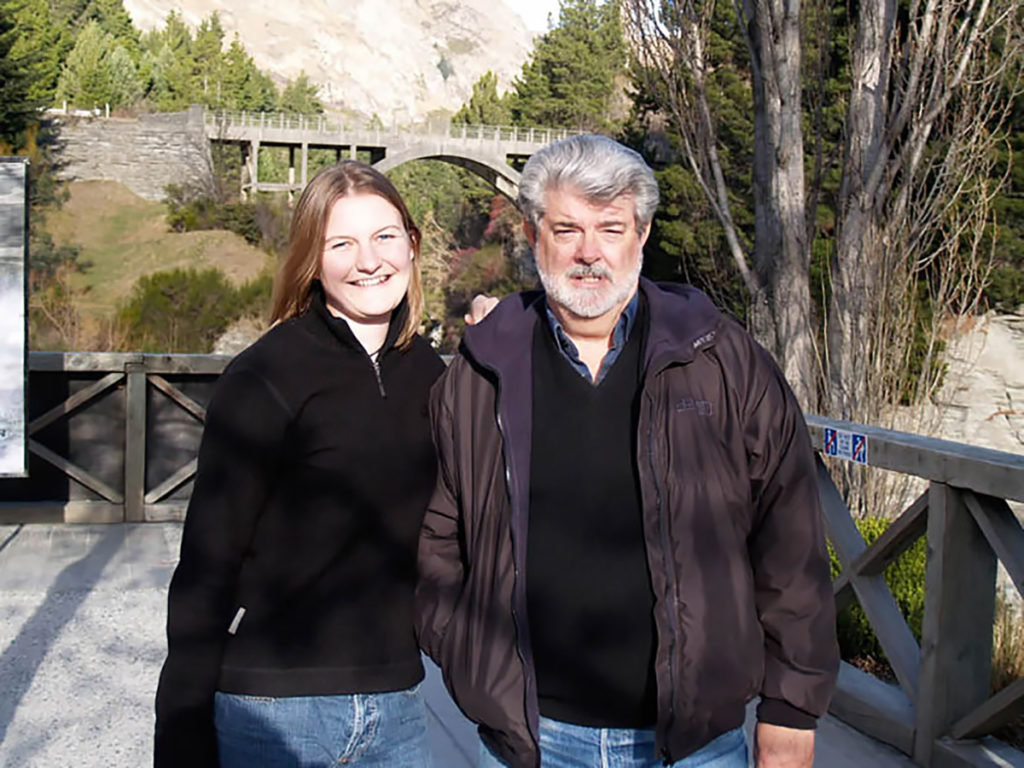 Interesting tidbit on Stuff.co.nz – George Lucas is currently (as of yesterday) holidaying in Queenstown, having flown in using Peter Jackson's private jet. The article is a bit shaky on GL's directing credits – click here to read it in its entirity.
Click here to read the New Zealand Herald's version of this story. "The silver-haired director of Star Wars shopped with his family in the resort yesterday afternoon. Some shop staff were amazed once they realised they had served the star while others said he seemed to enjoy being able to go about his business without being recognised or interrupted".
Update, 22 July:
As a follow-up to the other news items describing Star Wars creator George Lucas's South Island sojourn, Reel Collectibles owners Hugh and Sarah have sent in this exclusive photo (above) they were lucky enough to get of George with Sarah, in Queenstown.
Do not distribute or use images from the SWNZ website without permission.
The above image is used on the sole premise that it is shown on this website only.