Hasbro/K-Mart Episode 3 Toy Premiere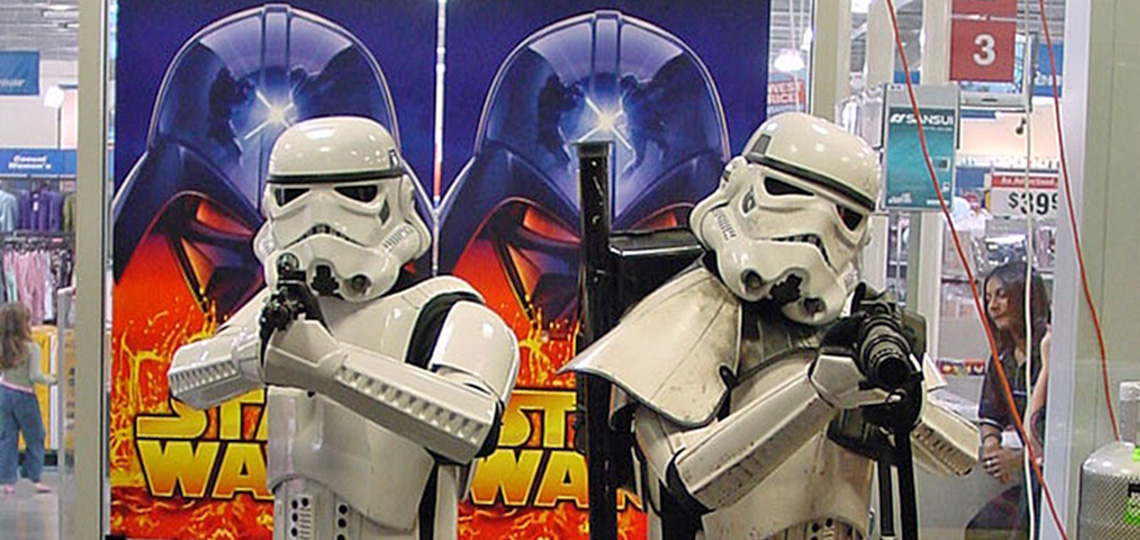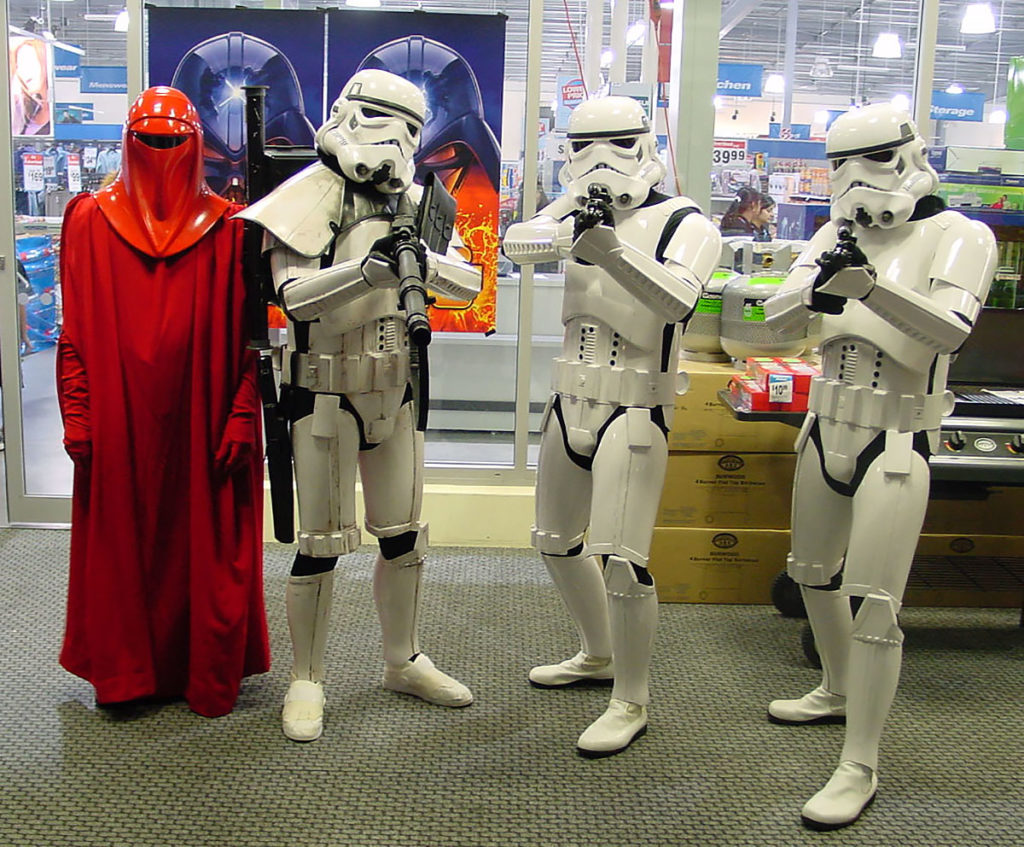 Yesterday afternoon, through to early this morning, saw the release of Hasbro 'Revenge of the Sith' action figures, vehicles, role-playing toys and more at K-Mart, Botany Downs, Auckland. In a worldwide marketing tactic, this new Star Wars product is officially available from April 2nd… K-Mart Botany Downs was Auckland's representative retailer to let fans through the door at 12:01am this morning.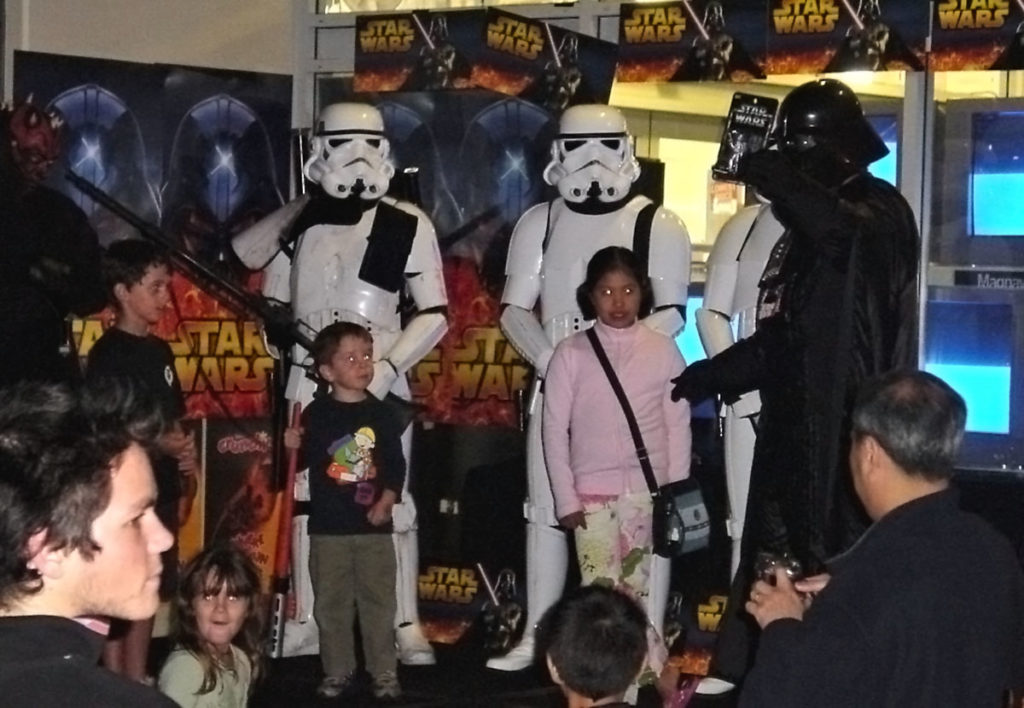 The countdown started somewhat earlier. Numbers hit critical mass an hour or so before the launch, but the stage was set from about 5pm, and there was plenty going on, live and on the video monitors, for the keen fans that showed up early. MC Vader kept the audience entertained with enthusiastic monologue, while Imperial Stormtroopers from the New Zealand 501st outpost, and other Star Wars characters, were popular subjects for many photographers. Prizes of exclusive action figures were given out for character impersonations, battles of trivia, and a RoTS Mustafar Playset went out as first prize in the costume contest. The first 60 fans through the door who went on to make a purchase went home with bonus, exclusive silver Darth Vader figures, and there were plenty of large 'Revenge of the Sith' action figure posters given away to all present.
Once in the doors, the feeding frenzy began. Despite reasonable stock, the 12-inch line proved popular and was the first to be completely depleted. There was a wall of 4-inch scale figures, and although patience was required to get to the front, there were plenty of each character to go around. Clonetroopers and Grievous's Bodyguards were amongst those that seemed to make their way into everybody's selection. Also available in this first release are deluxe figures, a variety of electronic lightsabers, Galactic Heroes figures, Force battlers, and vehicles (Grievous' wheel bike, BARC Speeder with Trooper, Droid Tri-fighter, Anakin's Jedi Starfighter, and Boga with Obi-Wan).
Obligatory Yoda mis-quote: "Begun, the Episode 3 collecting has…"
Episode 3 Toy Premiere Gallery
With thanks to Wendy L for photo contributions.