Competition no.15 Winner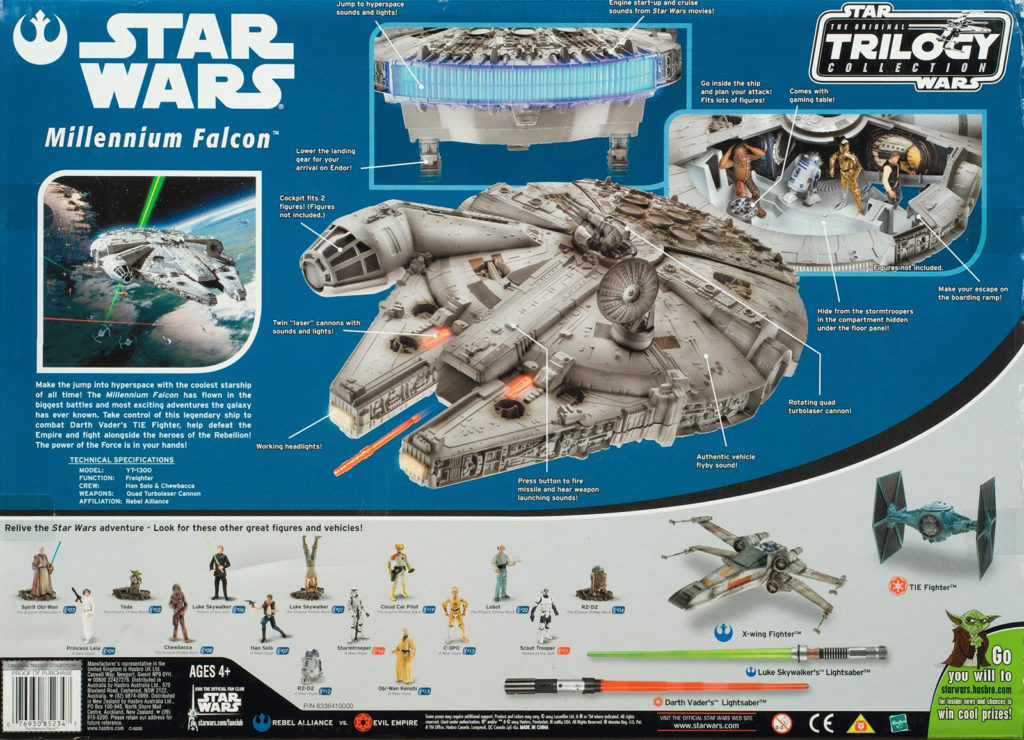 This has got to be one of the biggest prizes I've had the pleasure of giving away! Thanks to the generous support of Hasbro New Zealand, it is time to announce the winner of competition no.15, who will take home a positively huge Original Trilogy Collection Millenium Falcon! This electronic playset is scaled to fit Hasbro 4-inch action figures, and includes features such as working headlights, 'jump to hyperspace' sounds and lights, a cockpit that fits 2 figures, authentic vehicle flyby sounds, an internal compartment with gaming table, boarding ramp, and much more.
Randomly selected from the large pool of keen contestants, the winner is Tim Ellis. Congratulations; thanks for your support of the SWNZ website, and for the support of all the competition entrants. Tim, get in touch with me so that I can work out how to get this gigantic prize sent out to you.
For the record, the correct answers to the posed questions were as follows (minor variations were accepted):
Q1: In Star Wars 'A New Hope', what speed does Han Solo claim the Millenium Falcon can achieve?
Han Solo brags, "She'll make point five past lightspeed. She may not look like much but she's got it where it counts, kid".
Q2: According to Lando Calrissian in 'The Empire Strikes Back', to whom did the Millenium Falcon belong immediately before Han Solo took ownership?
Lando Calrissian.
Q3: In 'Return of the Jedi', the Millenium Falcon suffers some particularly visible damage during that assault on the Death Star. What got broken?
The dorsal radar dish.
And, as usual, stay tuned for more great prizes.