Interview with 'Empire of Dreams' Director Kevin Burns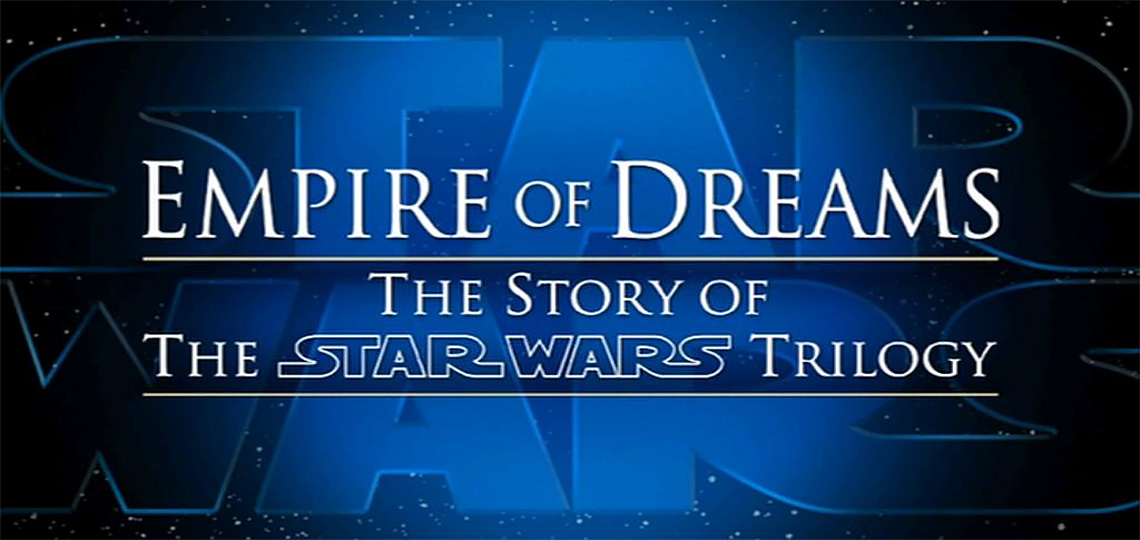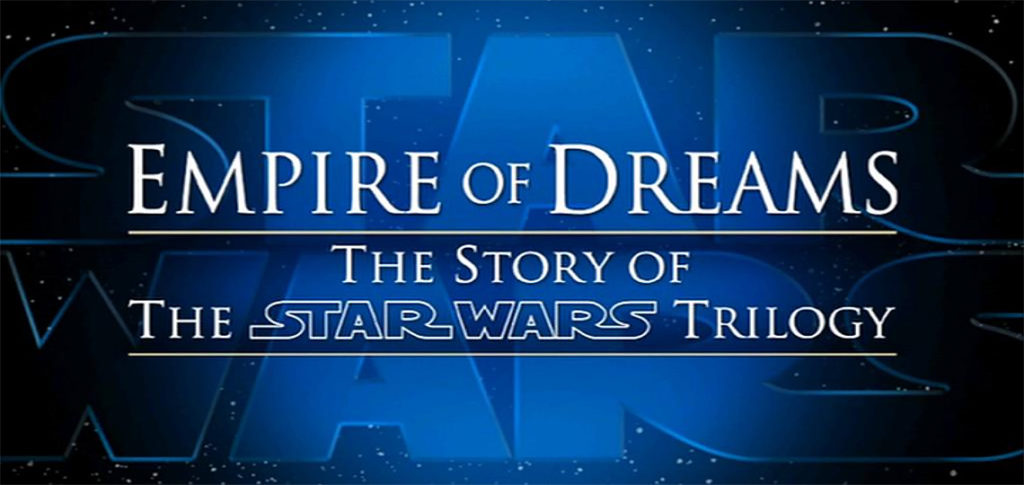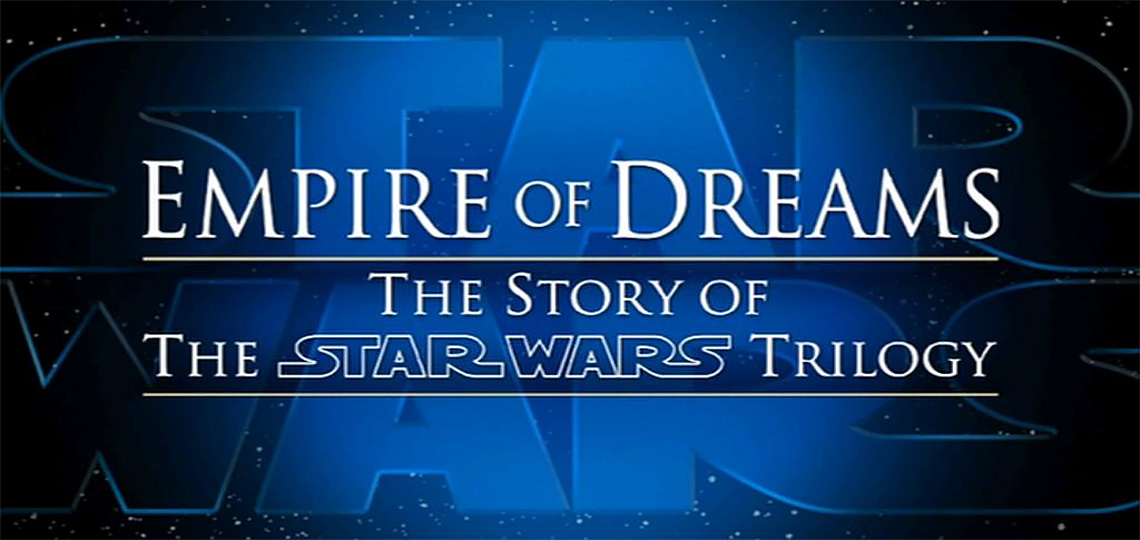 'Empire of Dreams' is a feature length examination of the people behind the Star Wars Original Trilogy: a candid and honest analysis with contributions from cast and crew themelves, laid out in an arc that follows the chronology from its inception with George Lucas' original scripts of the early 70s. This 150 minute exposition ships as a component of the Original Trilogy DVD bonus material (September 22nd 2004 in New Zealand), but a 90 minute version will screen on SkyTV's History channel on Saturday September 18th 2004 at 9:30pm.
Kevin Burns is the award-winning film maker and biographer who took on the directorship of 'Empire of Dreams', and together with his dedicated team, bore the responsibility of producing the definitive Story of the Star Wars Trilogy. I was recently lucky enough to discuss this authoritative chronicle with Kevin: the following summarises that enlightening conversation.
It was in September of 2003 that Jim Ward, head of marketing at Lucasfilm Ltd, approached Kevin Burns, as president of Prometheus Entertainment, to discuss the concept of 'Empire of Dreams'. Kevin's reputation had been established through such productions as 'Cleopatra: The Film That Changed Hollywood' – winner of the Video Premiere Award for Best Original Retrospective Documentary in 2001. "Honest", "exhaustive" and "candid" have been amongst the adjectives directed at Kevin Burns' work. The day after that initial contact, Kevin was in Northern California to conclude the negotiations – although approached by Lucasfilm, there was minor hesitation on their part at using a production group from outside of their own domain. Minor hesitation that was easily appeased, and a harmony on the vision for 'Dreams' was achieved very early on.
In laying the groundwork Kevin first determined the goals he sought to pursue: he was seeking to draw the audience into the set and its activities, to remind them that there was a world before Star Wars – in doing so convey the extraordinary significance of that seminal Space Opera – and, not least of all, to explicate the path followed by George Lucas as a young and independent creator of films.
"I don't like to do 'Making of' documentaries", Kevin established passionately, "I do biographies; human stories". As such, the starting point was not the usual collection of behind-the-scenes footage, but was instead a script, a story to be followed and focused on. The BTS material is still there, indeed watching 'Empire of Dreams', the viewer will be privy to out-takes, audition tapes, and pre-production celluloid never before publicised, but it will be woven amongst the reflections of Harrison, Mark, Carrie and friends, and interspersed with George's recollection of the adventure. Movie footage is largely held back until that point in the tale when Star Wars makes its big screen debut, and even then it is exclusively from the original theatrical edition…a nod to the nostalgia of the first film, and a reinforcement of the impact of its arrival.
Articulate contributions are made by all the key players: George Lucas himself, actors, model-makers, artists and effects gurus, production leads…all too many to name individually. Particularly poignant was the inclusion of interview material from Peter Diamond, the stunt coordinator and stuntman for all three of the Original Trilogy films, who passed away mere weeks after recording his perspective, and the profiles built of others no longer with us, Alec Guiness and Peter Cushing, forever recognisable for their significant filmographies and their role in the Star Wars Galaxy. A 150 minute version of 'Empire of Dreams' ships with the Original Trilogy DVD set, but hours of additional, definitive interview material – memoirs and opinions not previously committed to film – have been added to the Lucasfilm archive to safely ensure that the annals of Star Wars remain as comprehensive as possible.
Being the story of George, we follow the exploits of that man particularly closely, both within and around the Star Wars saga. His relationships with the studio, the actors, the movie. Through 'Empire of Dreams', we are exposed to the concept that George sees Star Wars as a dynamic work of art. A story that he needs to recite, to relate in all the necessary details. Not a film written and produced for mundane reasons like monetary benefit, in and of itself, but a living canvas – one that, certainly initially, he struggled to find satisfaction in, and has had difficulty declaring complete.
Akin to George, director Kevin Burns too entered the industry through film school. At the time of the release of 'Star Wars', (now 'A New Hope'), Kevin was both attending classes and working after-hours as a cinema projectionist. In the former role, he spent the daytime hours acquiring the technical and artistic skills of the movie industry. Did that make him overly analytical or critical when he first saw 'Star Wars'? On the contrary, he explains, such a way of thinking helps differentiate quality from a lack thereof – "you tend more to analyse bad films – I continued to enjoy the things I had before, particularly visual and fantasy experiences – the good films are the ones that absorb you into the adventure".
In the role of a projectionist, he had the opportunity to review 'Star Wars' a great many times during its initial release – 20 to 30 at rough count. That after-hours occupation allowed him to fulfill a hobby he began around that time – collecting movie trailers, posters and related promotional memorabilia. Fortunate, perhaps, because Kevin's access to such material in some instances surpassed that of the Lucasfilm archives – it was through his collection (which includes such treasures as 'Revenge of the Jedi' trailers and 'Blue Harvest' material) and connections that the trailers and related material on the Original Trilogy DVD set's Extras disc were able to be so complete.
And now, he has revisited Star Wars in a further role – one that required him to be objective and journalistic in his examination of 'Star Wars'. With an official mandate from Lucasfilm to establish authoritative coverage of the Original Trilogy, Kevin Burns and Prometheus Entertainment have logged months of hard work to generate hours of archive footage. Although, for Kevin's part, this follows 25 years of film making, and more than 450 hours of televised media, he sees 'Empire of Dreams' as a pinnacle in his career – "You don't get very many opportunities to be entrusted with the legacy of a legend". Indeed. And, as he sought to convey in 'Dreams', it took a special mix of creativity, timing and people to establish such an epochal Legacy as that of the Original Star Wars Trilogy.