Star Wars Miniature Gaming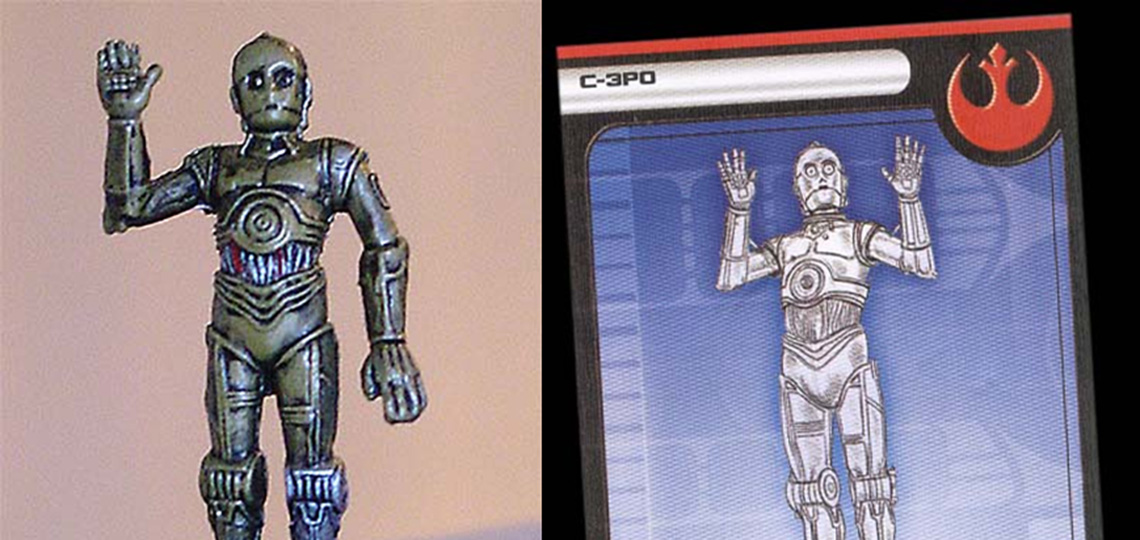 An introduction to Star Wars Miniature Gaming, bought to you by Grunts-World forums:
Grunts-World is an eclectic forum, set up at the moment with Star Wars as the main theme, and covering the following: Star Wars Collectable Card Game/Trading Card Game, Star Wars Miniatures, Star Wars Movies.
The first set of Star Wars Miniatures, from 'Wizards of the Coast' is the Rebel Storm Starter Pack which contains 2 'Rare' figures, Luke Skywalker and Darth Vader, and 8 'Uncommons' or 'Commons'. Recently released was the Rebel Storm Booster Pack that comes with seven random miniatures. One of those could be either a 'Very Rare' or 'Rare' miniature while the other six miniatures could be either 'Uncommon' or 'Common'. The set has 60 miniatures to collect with 12 of those being 'Very Rare', 16 being 'Rare', 16 being 'Uncommon', and 16 being 'Common'. With three factions to collect: Imperial, Rebel and Fringe, the combinations of squads is endless.
Each Star Wars Miniature comes with its own data card for easy reference. The card has its points cost, hit points, defense, attack and damage ratings, list of special abilities, number in the set (1-60) and which faction it belongs to (view the gallery of the full set of 60 at the Wizards of the Coast site).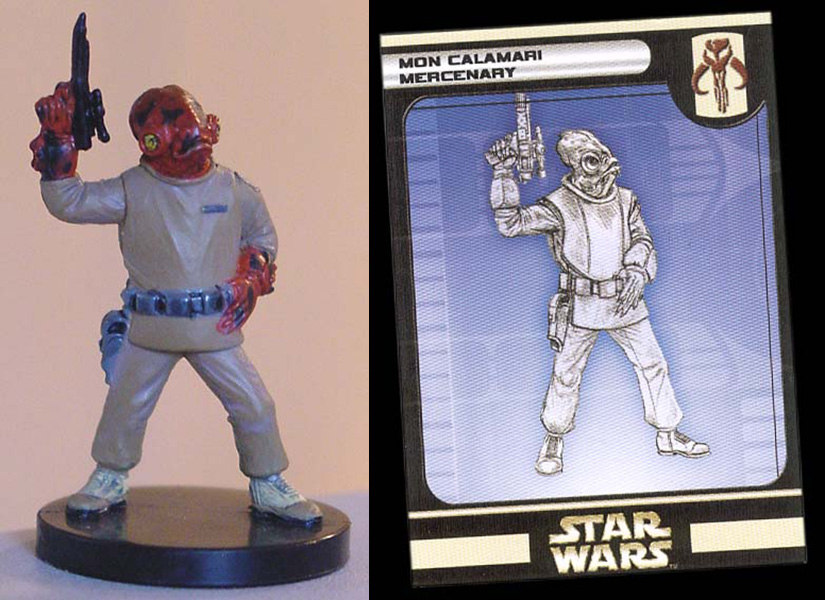 Imperial faction:
The big bad guys of the series, lead by Emperor Palpatine and his most trusted apprentice Darth Vader. We all wondered, when we first saw the Star Wars movie, what would it be like to lead an army of Stormtroopers?…well here is your chance to find out. One of the most sought after factions, and the coolest looking one. Recreate the Battle for Hoth with Snow Troopers. Engage the rebels on the Moon of Endor with your Stormtroopers, Scout Troopers and Speeder Bikes. Use your Dewback-mounted Stormtroopers to patrol Tattooine. And, of course, have your Royal Guard escort Emperor Palpatine on his inspection of the Death Star.
Rebel faction:
Take control of your Rebel force to defeat Emperor Palpatine and Darth Vader. Collect Luke Skywalker, Han Solo, Chewbacca, and Princess Leia. Use your Rebel Troopers to repulse Stormtroopers off the Alliance vessel Tantive IV. Take on the Imperial troops with your commandos on the ice planet of Hoth. As you battle, draw on your Jedi powers to defeat the Dark Side.
Fringe faction:
The outcasts of the Alliance and Imperial worlds. Play as Greedo, Boba Fett, and the other bounty hunters as they try to collect the bounty on Han Solo. Take on enemy droids with your Jawas. Ally your Ewoks with the Rebels to defeat the Imperial Stormtroopers on the Moon of Endor.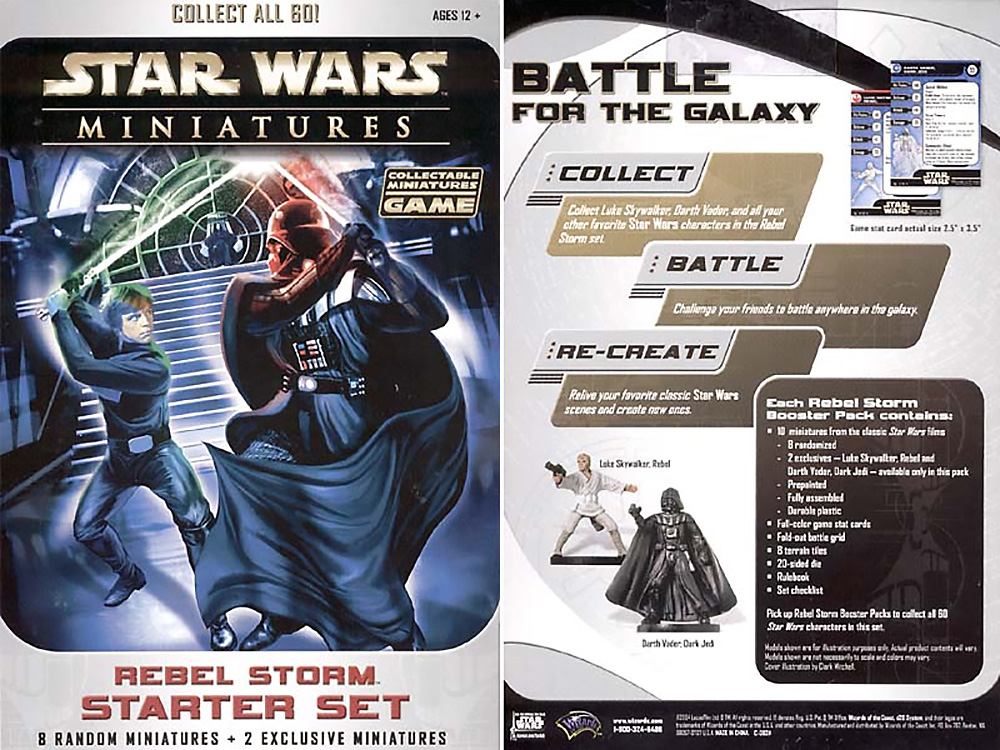 Grunts-World will be adding more as we go: Starship Trooper table top battle game (due out 2005, from Mongoose Publishing.) We will have some information on Battle Front Production's WWII game 'Flames of War' (a New Zealand-based company). Grunts-World will be your one stop pop culture site but with out the kiddy content. Visit the forums now to get into discussions about Star Wars Miniature Gaming, and find other players in your city. If there is anything else out there that you think is worth us adding to Grunts-World then drop me a line grunt@grunts-world.com.