What's Your Favourite Collectible?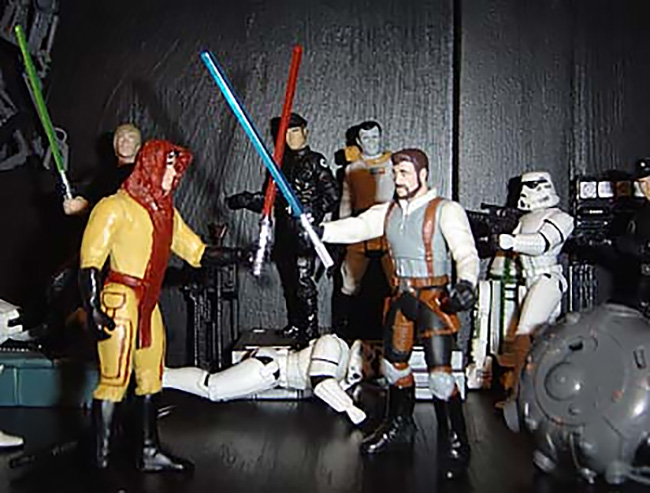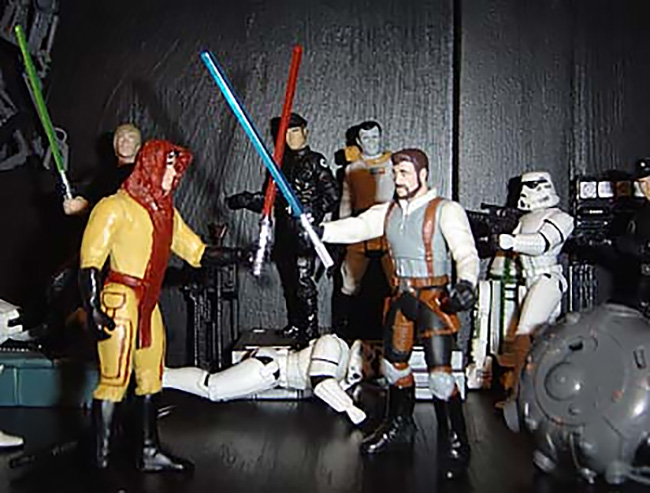 My favourite collectible is my Kyle Katarn EU figure. After playing the Jedi Outcast PC game, Kyle became my favourite expanded universe character. Even though there is no figure depicting him from Jedi Outcast, I wanted to get the only Katarn figure made. After hunting for a quite a while, I finally found him last year, and has pride of place on my shelf in a scene from Jedi Outcast – just added Thrawn in there too. Kyle's fighting a custom 'Reborn' figure, and I wish they'd make more figures from the Jedi Knight game series.
Contributed by Daniel R.