What's Your Favourite Collectible?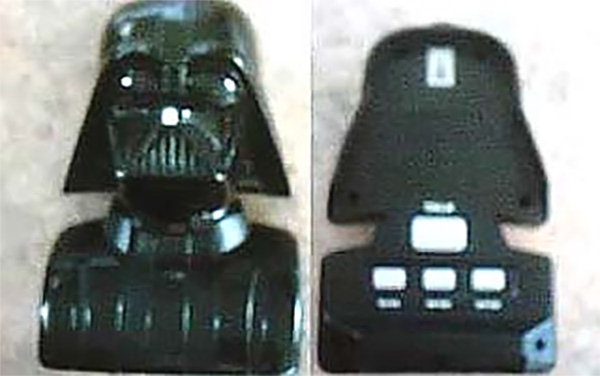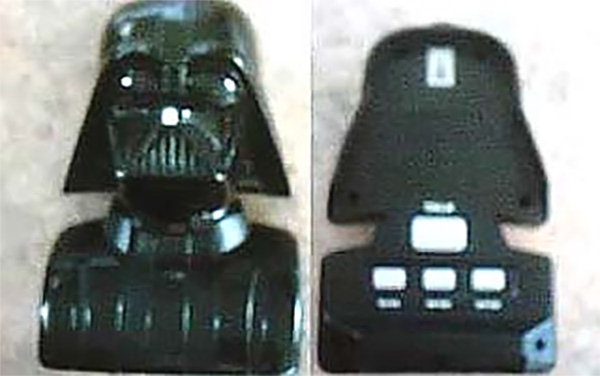 My favourite piece from my collection is this Darth Vader bust/voice changer. It runs on 4 AAA batteries and works quite well! It has one mode that makes your voice sound like Vader's and 3 other buttons that, when pressed, recite the lines: "What is thy bidding master", "As you wish" and classic Vader breathing.
I picked it up at a school garage sale for 20 cents and, for the price, it is GREAT!
Contributed by Sean G.