Competition no.4 Winners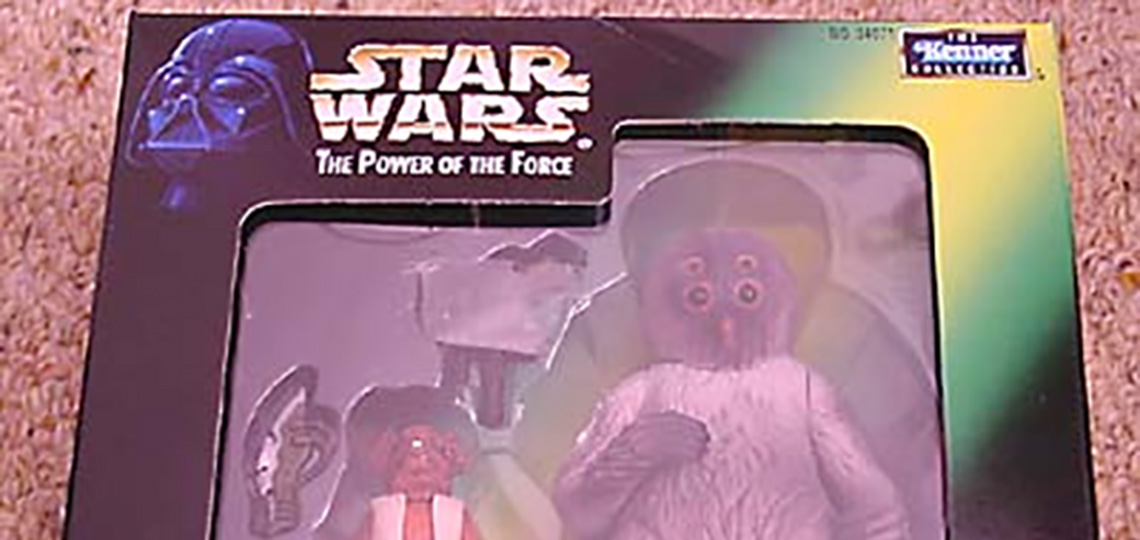 This New Zealand Star Wars trivia competition was a little more involved than previous SWNZ contests and giveaways, but some great prizes were at stake (Lando, Leia, Muftak and Kabe!), and those who took the time to fill out the questionnaire were definitely deserving of going into the draw.
From those that got all the questions correct (see below for all the answers, and the links to the pages that gave them), I have randomly selected two winners. Congratulations go to Michael Moulden, who wins a bundle of a deluxe Power of the Jedi Princess Leia as Jabba's Slave, with Sail Barge cannon, and an exclusive unopened boxed set of 4-inch Muftak and Kabe figures, and Reece Karena, who wins a fantastic 12-inch scale Lando Calrissian in Skiff Guard disguise, provided by the new online NZ toy store, Arise Sir Toy. Please email me to ensure that I have your correct postal address. Your prizes will be posted out shortly.
Q1: What date is Jay Laga'aia's (aka Captain Typho) birthday?
Answer: 10 September, 1963.
Q2: How many 'Star Wars: A New Hope' collector cards did Confection Concepts release in 1997?
Answer: 50.
Q3: How old was Bodie Taylor, who was the face of the Clonetroopers in Episode 2, when that movie came out?
Answer: 26.
Q4: Which two Star Wars actors were guests at the 2003 Armageddon convention in Wellington?
Answer: David Prowse and Peter Mayhew.
Q5: What was the name of the Darth Maul comic story drawn by New Zealand artist Chris Slane?
Answer: 'Nameless', from 'Star Wars Tales'.
Q6: What 4 characters did Tip-Top Ice-cream produce masks of, to celebrate the release of 'The Empire Strikes Back', in 1980?
Answer: Darth Vader, Chewbacca, C-3PO and a Stormtrooper.
Many thanks again to AriseSirToy.com for their contribution to the prizes. Check out their website for great Star Wars and other product, and stay tuned to SWNZ…more competitions shortly, and you have to be in to win!