Competition 3 – B'omarr Monk and Anakin Skywalker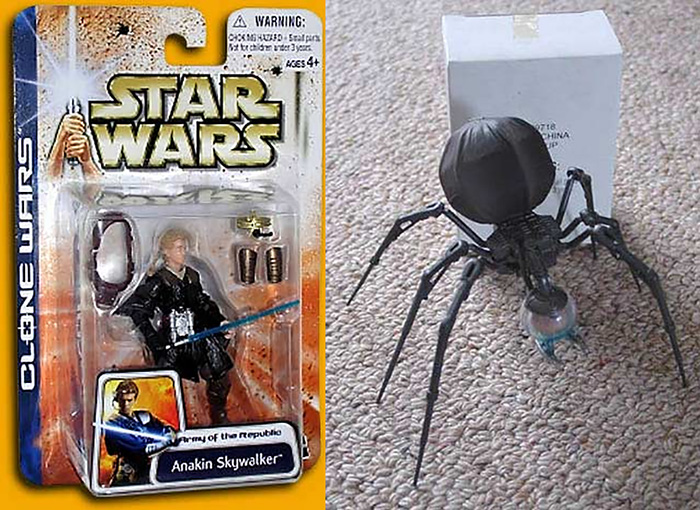 Our third competition includes a prize provided by the new online NZ toy store, Arise Sir Toy: a Clone Wars carded Anakin Skywalker figure. This figure is not yet available in New Zealand stores. Visit www.AriseSirToy.com to see and order the rest of the Star Wars: Clone Wars figure and vehicle range. The prize package also includes an unopened internet-exclusive 4″ scale B'omarr Monk action figure (click on the thumbnails above to view larger images).
To enter you need to be a New Zealand resident and simply fill out the following form. The winner will be randomly drawn from the entrants. This competition will run for 6 weeks. Entries close, therefore, on Tuesday 2nd December 2003. Winner will be announced Wednesday 3rd December 2003.
Only one entry per person. Winner will be contacted by email (valid email address is therefore required).
Competition is closed.