'Show us your Collection' Competition – Winner!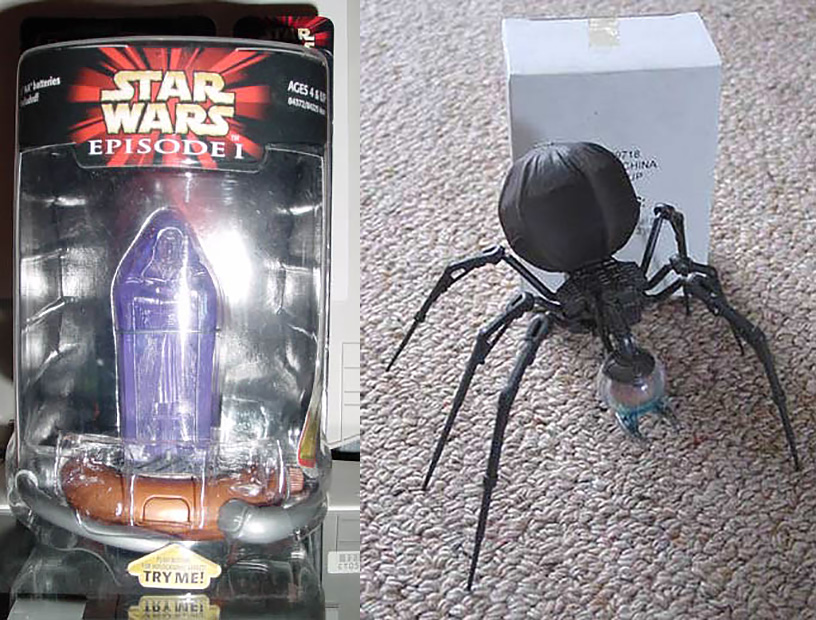 Thanks to everyone who got into the spirit of the Show us your Collection competition. The prize package (Light-up Hologram Darth Maul and B'omarr Monk figures, as shown above) goes to a randomly selected contributor…and the winner is… Keith Davies. Please email me to ensure that I have your correct postal address. Your prizes will be posted out shortly.
Keith's collection, and photos from the collection of the other competitors, can be seen on the Recent News page and Archive 2003 page.
But it doesn't end there. A new competition with more prizes will be announced very shortly. And we still want to see photos of your collections, even if you have already submitted some.