Chewbacca Tote Bag at Cotton On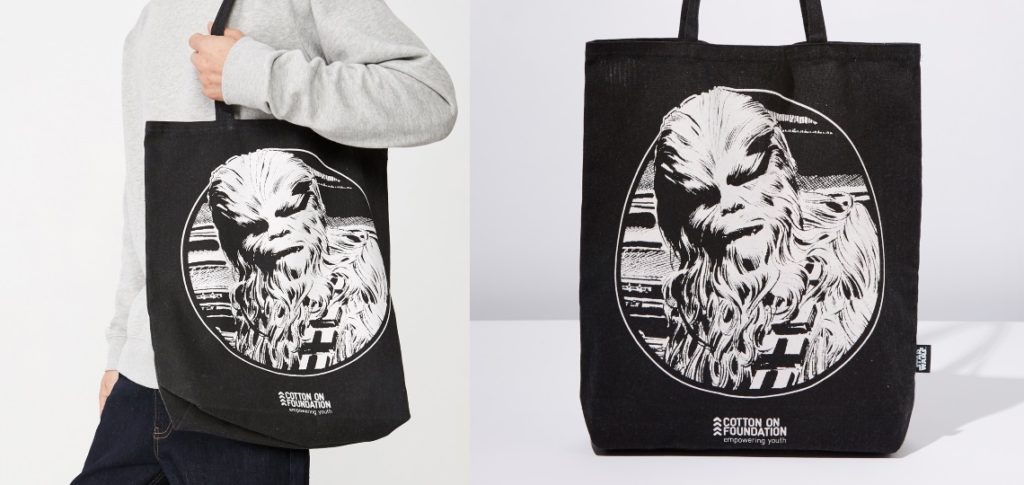 This Star Wars Chewbacca tote bag is now available from Cotton On. The black tote bag features a large artwork print of Chewbacca. 100% of proceeds from this bag contribute towards the Cotton On Foundation's mission of establishing 20,000 educational places globally by 2020. The bag measures 42cm wide, 43cm high, and are 10cm deep.
Cotton On also has other Star Wars tote bags available – check them out here.
The tote bag is priced at NZ$4.00 each – Cotton On can ship nationwide, or check your local store.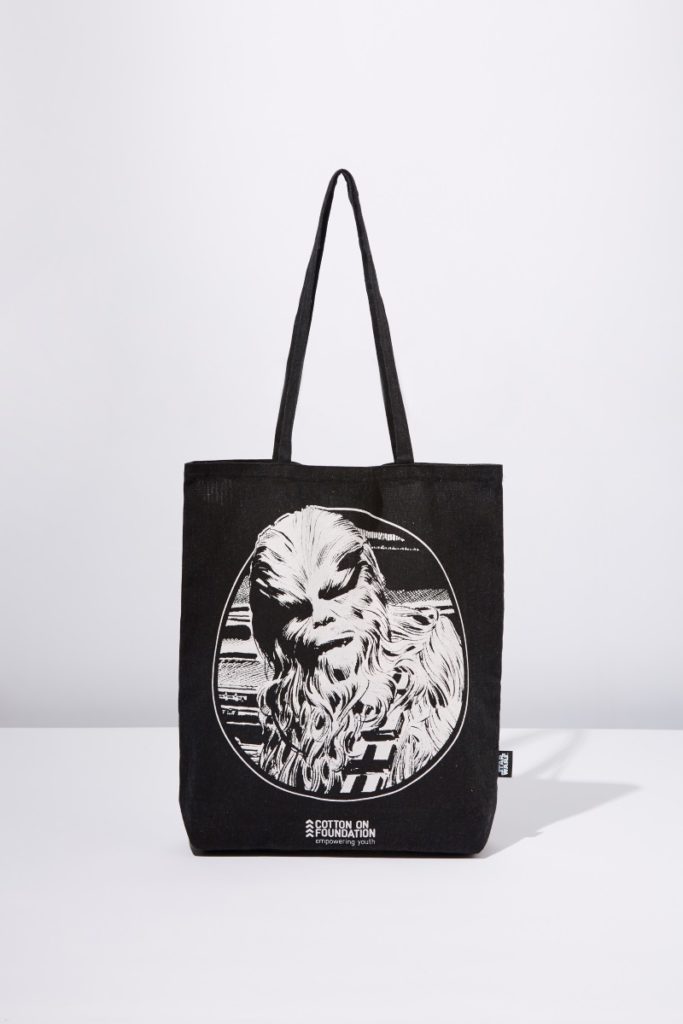 Photos sourced from and belong to Cotton On NZ.