Men's Star Wars Socks at Typo
These men's Star Wars socks are available at Typo. The 'one size fits most' black socks feature a speckled 'starry sky' design, with the text 'In A Galaxy Far Far Away…' across the top.
Available in one size, the socks are priced at NZ$11.99 per pair – Typo can ship nationwide, or check your local store.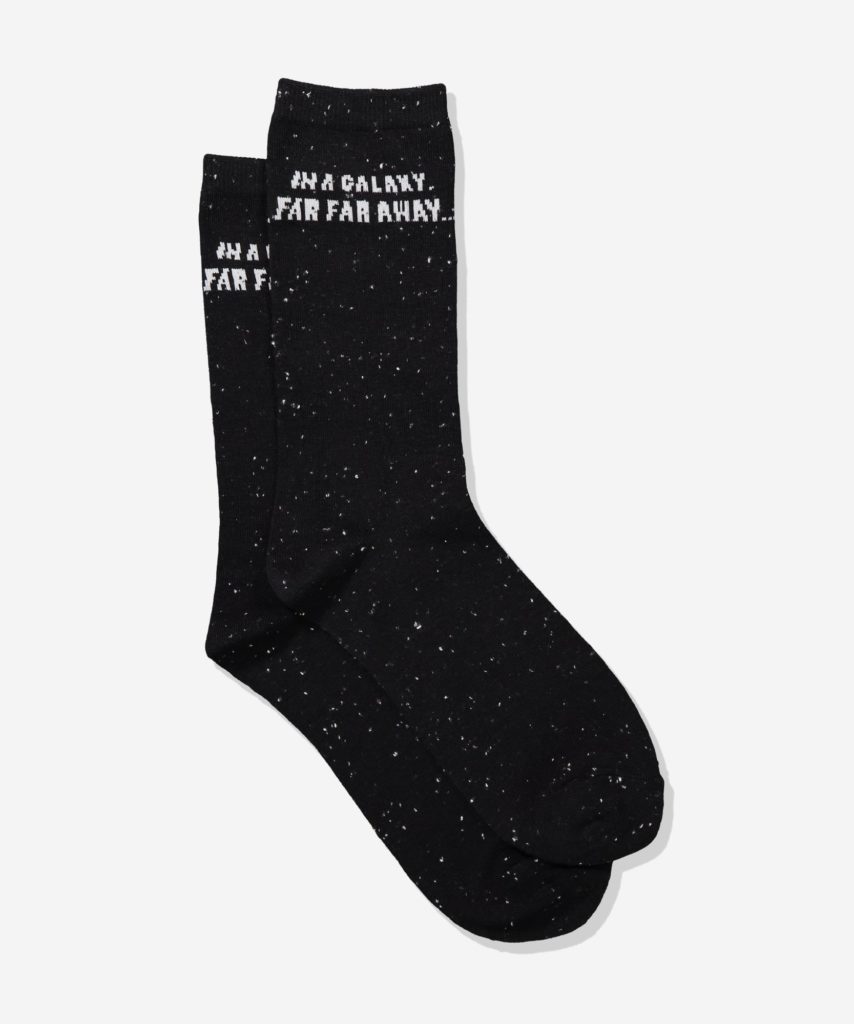 Photo sourced from and belongs to Typo NZ.